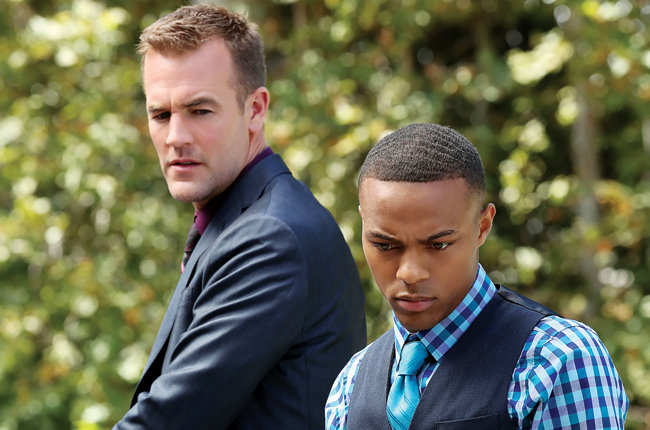 Accustomed to cracking the Billboard charts, Bow Wow is currently cracking codes as Brody "Baby Face" Nelson on CBS's latest CSI spinoff, CSI: Cyber,starring Academy Award winner Patricia Arquette (Wednesdays, 10 p.m. ET/PT). Born Shad Moss, the rapper, 28, also reveals new music is finally on the way.
Bow Wow 'Would Like to Meet' 'Catfish' Victim, Impersonator
Does Nelson embody any personal traits?
Colorfulness and swagger. Nelson actually did a little rap run in the first episode when he cracked a code, saying it in rhyme. My Twitter timeline filled up: "That was subliminal"; "A great way to crack the code: Bow Wow raps it out." I give you splashes of Bow but not a lot.
What does the show mean for racial diversity?
When we were still filming Cyber episodes, Empire's first episode premiered. Fans were saying, "Man, you should have been on the show." But we all don't rap or play basketball. We can do so many things. There are young African-Americans who are intelligent enough to work at the FBI. That's what's so bright. Hopefully, I can help start a new wave of young black actors who don't want to stereotype themselves.
Will 'Empire' Mean More To The Music Industry Than 'Glee'?
Is new music in the pipeline?
Now that we're on hiatus from shooting Cyber, I'm focusing on music. Bow Wow 2015 is revived, mature, happy, partying, dope and fresh. I've been in the studio with Snoop, Wiz Khalifa, Big K.R.I.T., Migos and Musiq Soulchild. I've also wrapped a first single so fans can get ready for some new music in the next couple of weeks.