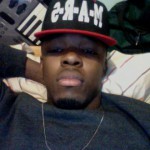 Today is MalcolmX day:) Let's celebrate!!!

Global14 and Errol Jackson are now friends 1 hour, 4 minutes ago · View

$590M-plus Powerball: 1 winning ticket sold in Fla

It's all about the odds, and one lone ticket in Florida has beaten them all by matching each of the numbers drawn for the highest Powerball jackpot in history at an estimated $590.5 million, lottery officials said Sunday.

The single winner was sold at a supermarket in Zephyrhills, Fla., according to Florida Lottery executive Cindy O'Connell. She told The Associated Press by telephone that more details would be released later.

"This would be the sixth Florida Powerball winner and right now, it's the sole winner of the largest ever Powerball jackpot," O'Connell told AP. "We're delighted right now that we have the sole winner."

She said Florida has had more Powerball winners than any other state.

The winner was not immediately identified publicly and O'Connell did not give any indication just hours after Saturday's drawing whether anyone had already stepped forward with that winning ticket.

With four out of every five possible combinations of Powerball numbers in play, lottery executives said earlier that someone was almost certain to win the game's highest jackpot, a windfall of hundreds of millions of dollars — and that's after taxes.

Saturday night's winning numbers were 10, 13, 14, 22 and 52, with a Powerball of 11.

Estimates had earlier put the jackpot at around $600 million. But Powerball's online site said Sunday that the jackpot had reached an estimated $590.5 million.

Terry Rich, CEO of the Iowa Lottery, initially confirmed that one Florida winning ticket had been sold. He told AP that following the Florida winner, the Powerball grand prize was being reset at an estimated jackpot of $40 million, or about $25.1 million cash value.

The chances of winning the prize were astronomically low: 1 in 175.2 million. That's how many different ways you can combine the numbers when you play. But lottery officials estimated that about 80 percent of those possible combinations had been purchased recently.

While the odds are low for any one individual or individuals, O'Connell said, the chance that one hits paydirt is what makes Powerball an "exciting game to play."

"There is just the chance that you will have the opportunity and Florida is a huge Powerball state. We have had more winners than any other state that participates in Powerball."

Such longshot odds didn't deter people across Powerball-playing states — 43 plus Washington, D.C., and the U.S. Virgin Islands — from lining up at gas stations and convenience stores Saturday for their chance at striking it filthy rich.

Calls by AP to the Publix supermarket outlet in Florida where the winning ticket was sold were not answered Sunday.

Elsewhere, Rich said, lottery officials reported 33 winning tickets for a $1,000,000 prize each were sold around 17 states, led by six tickets in New York. He said lotteries reported 2 winning tickets each for the $2,000,000 PowerPlay, one in New York and the other in South Carolina.

Before the drawing, there was a rush for tickets around the country.

At a mini market in the heart of Los Angeles' Chinatown, employees broke the steady stream of customers into two lines: One for Powerball ticket buyers and one for everybody else. Some people appeared to be looking for a little karma.

"We've had two winners over $10 million here over the years, so people in the neighborhood think this is the lucky store," employee Gordon Chan said as he replenished a stack of lottery tickets on a counter.

The world's largest jackpot was a $656 million Mega Millions jackpot in March 2012. If $600 million, the jackpot would currently include a $376.9 million cash option.

Clyde Barrow, a public policy professor at the University of Massachusetts-Dartmouth, specializes in the gaming industry. He said one of the key factors behind the ticket-buying frenzy is the size of the jackpot — people are interested in the easy investment.

"Even though the odds are very low, the investment is very small," he said. "Two dollars gets you a chance."

That may be why Ed McCuen has a Powerball habit that's as regular as clockwork. The 57-year-old electrical contractor from Savannah, Ga., buys one ticket a week, regardless of the possible loot. It's a habit he didn't alter Saturday.

"You've got one shot in a gazillion or whatever," McCuen said, tucking his ticket in his pocket as he left a local convenience store. "You can't win unless you buy a ticket. But whether you buy one or 10 or 20, it's insignificant."

Seema Sharma doesn't seem to think so. The newsstand employee in Manhattan's Penn Station purchased $80 worth of tickets for herself. She also was selling tickets all morning at a steady pace, instructing buyers where to stand if they wanted machine-picked tickets or to choose their own numbers.

"I work very hard — too hard — and I want to get the money so I can finally relax," she said. "You never know."

By BARBARA RODRIGUEZ

Hofstra student killed by police during break-in

In what police are describing as a crime of opportunity, a wanted man with a criminal history dating nearly 15 years entered a front door that had been left open at a New York home near Hofstra University.

A short time later, the intruder, Dalton Smith, and a 21-year-old college junior, Andrea Rebello, were both dead. The two were killed early Friday by a Nassau County police officer who fired eight shots at the masked man, hitting him seven times but also accidentally hitting Rebello once in the head, Nassau County homicide squad Lt. John Azzata said Saturday.

Smith was holding Rebello in a headlock and pointing a gun at her head before he turned his gun at the officer, Azzata said, prompting the shooting.

"He kept saying, 'I'm going to kill her,' and then he pointed the gun at the police officer," Azzata said.

A loaded 9 mm handgun with a serial number scratched off was found at the scene, police said.

Nassau County Police Commissioner Thomas Dale said he had traveled to Rebello's Tarrytown, N.Y., home to explain to Rebello's parents what happened.

"I felt obligated as a police commissioner and as a parent to inform them as soon as all the forensic results were completed," Dale said.

The veteran police officer, who was not identified, has about 12 years of experience on the Nassau County police force and previously spent several years as a New York City police officer, Dale said.

The officer is currently out on sick leave. He will be the focus of an internal police investigation once the criminal investigation is completed, which is standard police procedure in any officer-involved shooting, the commissioner said.

The shooting came just days before the school's commencement ceremonies, which are scheduled for Sunday.

A university spokeswoman said students will be handed white ribbons to wear in memory of Rebello. The shooting, which took place just steps from campus, has cast a pall over the university community as it geared up for commencement.

Earlier Saturday, police announced that Smith, 30, had been wanted on a parole violation related to a first-degree robbery conviction. A warrant was issued for Smith on April 25 for absconding from parole, police said.

Smith had what police described as "an extensive criminal history," which included arrests for robbery in the first degree in 1999, promoting prison contraband in the second degree in 2000, robbery in the first degree in 2003, assault in the second degree in 2003 and robbery in the second degree in 2003.

Rebello was in the two-story home in Uniondale, N.Y., with her twin sister Jessica, a third woman and a man when Smith, wearing a ski mask, walked into the house through an open front door, Azzata said.

The door was left open after someone had moved a car that was blocking a driveway, Azzata said.

When Smith entered, he demanded valuables and was told they were upstairs, Azzata said.

Smith, apparently unsatisfied with the valuables upstairs, asked if any of the four had a bank account and could withdraw money, Azzata said. The intruder then allowed the unidentified woman to leave and collect money from an ATM, telling her she had only eight minutes to come back with cash before he killed one of her friends, Azzata said.

The woman left for the bank and called 911, according to Azzata.

Minutes later, two police officers arrived at the home and found Rebello's twin sister Jessica running out of the front door and the male guest hiding behind a couch on the first floor, Azzata said.

One of the officers entered the home and encountered Smith holding onto Rebello in a headlock, coming down the stairs, Azzata said. Smith pulled Rebello closer and started moving backward toward a rear door of the house, pointing the gun at her head before eventually threatening the officer, Azzata said.

The Rev. Osvaldo Franklin, who gave Rebello and her twin their first communions, on Saturday night told The Associated Press their mother, Nella, couldn't even speak to him earlier in the day.

"She was so devastated," said Franklin. "She's just crying. We have to pray for Andrea, to pray for Jessica because she needs help."

Franklin said a funeral is scheduled for Wednesday at Teresa of Avila Church in Sleepy Hollow, N.Y., and will be in Portuguese.

"The family's a very good family, they have very good values," he said. "They are a very good, very devoted family."

By FRANK ELTMAN

North Korea fires short-range missiles for two days in a row

North Korea fired a short-range missile from its east coast on Sunday, a day after launching three of these missiles, a South Korean news agency said, ignoring calls for restraint from Western powers.

Launches by the North of short-range missiles are not uncommon but, after recent warnings from the communist state of impending nuclear war, such actions have raised concerns about the region's security.

"North Korea fired a short-range missile as it did yesterday into its east sea in the afternoon, " South Korea's news agency Yonhap reported, citing a military official.

A South Korean defense ministry official confirmed the Yonhap report, but did not provide any details.

U.N. Secretary General Ban Ki-moon said he was concerned about North Korea's launch of short-range missiles, urging Pyonyang to refrain from further launches and return to stalled nuclear talks with world powers.

Ban, who spoke to Russian state news agency RIA Novosti during a visit to Moscow, called Saturday's launch a "provocative action".

Tension on the Korean peninsula has subsided in the past month, having run high for several weeks after the United Nations Security Council imposed tougher sanctions against Pyongyang following its third nuclear test in February.

The North had for weeks issued nearly daily warnings of impending nuclear war with the South and the United States.

South Korea's Unification Ministry criticized the missile tests as deplorable and urged the North to lower tensions and hold talks over a suspended inter-Korean industrial park in the North's border city of Kaesong.

South Korea pulled out all of its workers from the industrial zone early this month after North Korea withdrew its 53,000 workers as tensions mounted.

By Jane Chung

Chris Scholar posted an update: 3 hours, 16 minutes ago · updated 1 hour, 33 minutes ago · View

On the way to the airport early in the a.m. …. LOS ANGELOS, CALI here I come.

Messenger MC Extra and Ben are now friends 6 hours, 15 minutes ago · View

Destiny Jones posted an update: 1 day, 12 hours ago · updated 7 hours, 33 minutes ago · View

lol ross


Destiny Jones posted an update: 1 day, 12 hours ago · updated 7 hours, 33 minutes ago · View

Lmao


Destiny Jones and Kernal are now friends 9 hours, 15 minutes ago · View

Messenger MC Extra and MSMUSICLUVER are now friends 9 hours, 47 minutes ago · View

GeeQue Palace and gln GangstaLadeeNaty are now friends 9 hours, 48 minutes ago · View

ChocolateTiger posted an update: 2 days, 13 hours ago · updated 10 hours, 1 minute ago · View

@kshoemaker Hey Kim!!