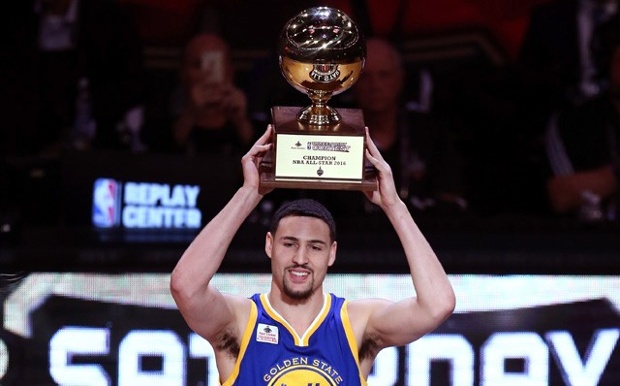 The Foot Locker Three-Point Contest title was passed along from one "Splash Brother" to another, as Thompson beat his Golden State Warriors teammate and the defending champion with a dazzling display on NBA All-Star Saturday Night. Thompson finished the final round with 27 points, four more than Curry managed as, once again, the title came down to the two Golden State sharpshooters.
"We love to shoot against each other," Thompson said. "You know, I've never been on a team with someone who shoots it better than me, so it's a privilege to work with him every day. He makes me that much better."
Phoenix's Devin Booker was third, with 16 points in the final round. He beat the Rockets' James Harden and J.J. Redick of the Los Angeles Clippers to get out of the first round, while the Raptors' Kyle Lowry, Trail Blazers' C.J. McCollum and Bucks' Khris Middleton were eliminated early.