PEOPLE ARE ALWAYS LIKE JD, TO BAD YOU CANT HAVE NONE THESE SWEETS FOR THE HOLIDAYS, AND IM LIKE SURE I CAN YOU JUST GOTTA MAKE EM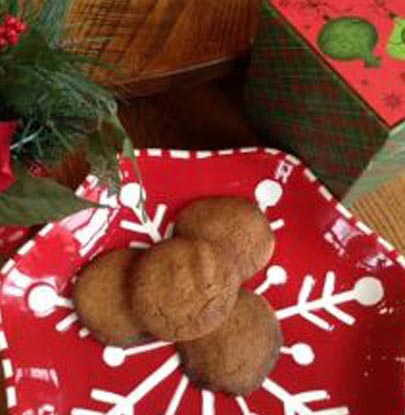 Ingredients:
1 3/4 cup Gluten-free all purpose flour
1/4 cup Coconut oil
1 tsp. Fresh ginger root grated
1 tsp. Black pepper
1 tsp. Cinnamon
1/4 tsp. Sea salt

1/3 cup Coconut palm or brown sugar

3 tbsp. Flax seeds ground
1/2 cup Unsulphured molasses
Instructions:
Preheat the oven to 350 F.
In a large bowl, combine the first 6 ingredients. Gradually, add all other ingredients and mix well.
Roll out the dough to a thickness of 1/4 inch on a floured surface. Cut out gingerbread men or other shapes using cookie cutters. Place the cookies 2 inches apart on lightly oiled cookie sheets.
Bake 12 to 15 minutes or until firm. Let cool on wire racks.