Jermaine Dupri Tour Dates
Jagged Edge Tour Dates
JUST SAD BUT NOT SURPRISE  !!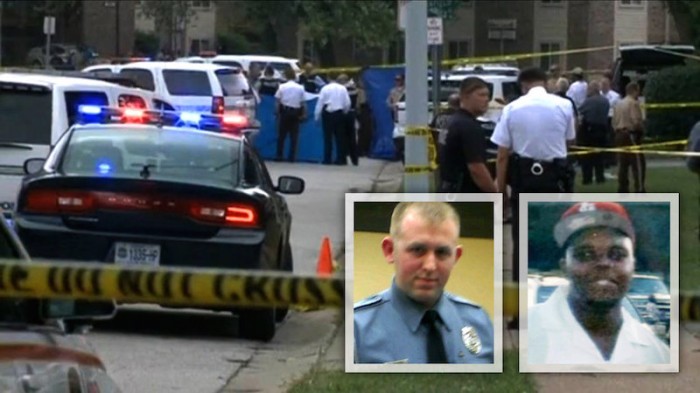 A Missouri grand jury has decided not to indict Ferguson police Officer Darren Wilson in the August 9 shooting death of Michael Brown, St. Louis County Prosecuting Attorney Robert McCulloch said Monday night.
After an "exhaustive review," the jurors deliberated for two days, he said. The grand jurors are "the only ones who have heard all the evidence," McCulloch said.
Brown's father is "devastated" that Wilson will not face charges, a spokeswoman for Michael Brown Sr. told CNN's Evan Perez.
"While we understand that many others share our pain, we ask that you channel your frustration in ways that will make a positive change. We need to work together to fix the system that allowed this to happen," the family said in a statement.
While protesters chanted late Monday for an indictment in the shooting death of Michael Brown, officials called for calm as the world awaits word of the grand jury's decision.
"No matter what is announced, people will be emotional. I want people to think with their heads and not with emotion," said St. Louis County Executive Charlie Dooley. "This is not the time to turn on each other. It is a time to turn to each other."
Protesters were gathering outside the police department in Ferguson. Darren Wilson, a white police officer with the department, shot and killed Brown, a black teenager, on August 9.
The grand jury's decision on whether to indict Wilson will be announced at about 8 p.m. (9 p.m. ET) Monday, according to the Office of the Prosecuting Attorney of St. Louis County.
"While none of us knows what that will be, our shared hope and expectation is that regardless of the decision, people on all sides show tolerance, mutual respect and restraint," Gov. Jay Nixon told reporters.
As he spoke, protesters outside the police department chanted: "Indict that cop!" and "No justice, no peace!" A line of police guarded the entrance.
Members of the National Guard will be in the area to provide security at firehouses, police stations and utility substations, the governor said.
Brown's death ignited a national debate on race and law enforcement. Nowhere was the tension more evident than in the predominantly black town of Ferguson, which has a mostly white police department and town government.
A source close to Wilson told CNN's Don Lemon that the officer's representatives — through a process of deduction — have determined that there will be no indictment.
At this point, if there was going to be an indictment, Wilson would have been asked to surrender, the source said late Monday.
Supporters of Brown's family back witness accounts that Wilson fired while Brown, 18, had his hands up in surrender. Wilson's supporters say that Brown was the aggressor and had tried to take Wilson's gun while he was in his vehicle and that the officer fired in self-defense.