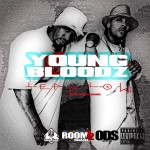 active 2 months, 1 week ago
My sister introduced me to coconut oil awhile ago….Yes its a MIRACLE in a jar! An product you can literally use all over. Use sparingly..a little goes a long way.

Why Coconut Oil Will Change Your Life

Coconut oil is one of the most unique products on the market right now. The positive rewards it brings to your life upon use are just too amazing to go unnoticed. Coconut oil isn't just an awesome tool to cook with but it is also an amazing product to use for beauty purposes. This list contains some of the best ways to use coconut oil that will help bring about positive change to your life!

Exfoliate

Some people choose to create their own exfoliator by mixing together 2 tablespoons of sugar and around 3 tablespoons of coconut oil. Put it in a jar or container and use it to your liking… you won't be upset with the results.

Conditioner

Coconut oil can be used to hydrate your hair as a deep conditioner. All you have to do is heat up some hot water and add a little coconut oil to it. The rest is as easy as applying it to your scalp and enjoying the benefits.

Makeup remover

Do you have a cotton ball? Okay, good. Now all you need is the coconut oil and you will have one of the best eye makeup remover products on the market. It also works on waterproof make up as well.

Moisturizer

Coconut Oil has been used as a full body moisturizer for some time now. It has become widely accepted as a fantastic substitute for lotion. Apply it to your body throughout the day and there will be no doubt that you feel the difference. Soft, glowing, and smooth are three words to describe the after effect of coconut oil use.

Cuticle care

Most of us know the importantance of keeping your cuticles healthy and clean. Some people seem, however, seem to not care nor know about how to keep their cuticles healthy and clean. For those that need a tip: apply coconut oil on your cuticles and it will help make your nails incredibly healthy and strong!

Deodorant

Some people apply the coconut oil straight to their arm pits, but you can also make your own deodorant by mixing together shea butter, arrowroot, baking soda, and coconut oil. It works wonders and is100% natural.

Lip care

Yes. You can even apply coconut oil to your lips. It works wonders with them as well. Basically, coconut oil will change your life if you give it a chance.

Sunburn superwonder
Use it to prevent or heal a sunburn. Doesn't it seem like coconut oil can do it all? Well, it kind of can…

Brush cleaner

Let the brushes soak in coconut oil for awhile, then rinse them off. They will be as good as new.

IT REALLY IS GOOD FOR SO MANY THINGS..I USE IT FOR MY HAIR..SINCE I WENT NATURAL IT REALLY KEEPS MY HAIR FROM DRYING OUT..I DO MY OWN PEDICURES..IT DOES WONDERS!

JD wrote a new blog post: Scooter Braun: There Has Never Been a Better Time to Be an Entrepreneur | Inc. Magazine 16 hours, 33 minutes ago · updated 3 hours, 39 minutes ago · View

JD wrote a new blog post: #FAF !!!!! 6 hours, 36 minutes ago · View

JD and Jarred Aultman are now friends 6 hours, 48 minutes ago · View

JD and Snewtyhuxtable are now friends 7 hours, 19 minutes ago · View

JD and Tony Knucklez are now friends 12 hours, 16 minutes ago · View

JD wrote a new blog post: JERMAINE DUPRI ON 'DAY 1 RADIO' 13 hours, 2 minutes ago · View

JD Unplugged. Jermaine Dupri stayed in the A this week and appeared on Day 1 Radio. Of course, JD had a lot to say about his legacy and everything in between. Peep the summary and stream below. so-so-def Founder, award winner, unofficial mayor of Atlanta and multi-platinum writer, producer and artist Jermaine Dupri is our guest [...]

JD wrote a new blog post: Boko Haram kills 50 women & children in Nigerian town, captures up to 500 – report 2 days ago · updated 13 hours, 36 minutes ago · View

DAMN!!! Boko Haram extremists have reportedly kidnapped more than 400 women and children from the Nigerian town of Damasak, which was freed earlier this month by Niger and Chad troops. The mass kidnapping took place in northeast Nigeria, on the country's border with Niger. The Niger commander of the Niger-Chad forces in Damasak, Lieutenant Colonel Toumba [...]

This group was already a real problem and now they have announced that they have teamed up with ISIS. This indicates safety concerns in my mind internationally and domestically. I have been praying but now those prayers have increased for travel, events, etc.