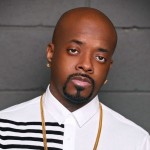 JD @jd

?
active 1 hour, 4 minutes ago
Welcome to @jd Party . Don't be a stranger or spectator. Be yourself and join in . We Are Family <3

http://indy.livemixtapes.com/mixtapes/36409/trap-starz-indy.html
I'm the last song on the Mixtape – Bandz On Me
Also
Be the first to download… Track 5 Bandz On Me (A Hustlers Anthem) now on iTunes! http://t.co/8AphsYGCaF via @songcast
LINK in my bio go get that.
CineMatikkPoet aka Bloodi Knukklezz
Youtube.com/CineMatikkPoet
SoundCloud.com/cine-matikk-poet
#newmusicalert
Fiyaaaa Thrrraxx
Mixtape
SoundCloud.com/cine-matikk-poet
1"Cypha Flo" (Freestyle)
2"Bad Bitch" (Best I Ever Had)
3"Nobody Does It Like Me"
4"Flex-Able" (Reggae + HipHop)
5"Bandz On Me"
6"Who's To Blame"
7"I Got That Juice Now"
8"Wait For It"
9"I Keep It 1Milli"
10"They Dun Fucked Up"
#CineMatikkPoet #CineMatikkPoetree
#lyricist #poet #hiphop #rapper #rnb #soul #singer #songwriter #visionary #creator #createdtocreate #creative #truthbetold #talented #hiphopculture #hiphophead #independent #raw #truth #consciousness #truehiphop #realhiphop #original #undergroundhiphop #itunes

i am the most complete artist on this site. as reigning champion of the pump it or dump it contest that this site use to have i think you should holla at @goldenfleece and @onyx254 and tell them to bring back the competitions.

This would be a fun way of getting new comers and everyone here involved in being active. I think that would be a great addition.