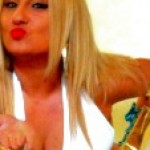 @chrissybruscato
Not recently active
Start filming next year for my series Studio Time…Where Do U Record At ?? I'll be visiting studios around the US showing the other side of the industry people don't get to see ..u wil learn history behind where some of your favorite hits were made..talk to the engineers..learn about equipment to use..I'm even visit a studio that uses […]
View
Alan J Cousin Jr and Calon J are now friends 19 hours, 12 minutes ago

cynaamonjLTL and Calon J are now friends 19 hours, 12 minutes ago

cynaamonjLTL and BEATS BY CED PRODUCTIONS are now friends 1 day, 13 hours ago

Karl Lagerfeld, one of the most influential and recognizable fashion designers of the 20th century, died Tuesday at the age of 85.

The German designer is best known for his work as the creative director of […]

cynaamonjLTL and Seek are now friends 1 week, 2 days ago

A thrilling and vibrant live-action adaptation of Disney's animated classic, "Aladdin" is the exciting tale of the charming street rat Aladdin, the courageous and self-determined Princess Jasmine and the Genie […]

Politician Kamala Harris stops by to explain why she decided to run for presidential office in 2020. The U.S. Attorney also touched on where she stands on marijuana legalization and the "nasty game" she'll have […]

Wow! Its been a minute!

***Music professional, Onyx 'Queen of Killeen,' releases the first mobile app that allows users to rate & review networking events in Entertainment. MC Registry (Music Conference Registry) was founded in 2018 & released January of 2019. It provides a directory that sections listings by conferences, festivals,…[Read more]

Ever since hulking lawman Hobbs (Johnson), a loyal agent of America's Diplomatic Security Service, and lawless outcast Shaw (Statham), a former British military elite operative, first faced off in 2015's F […]

Rapper Killer Mike stopped by to chop it up about his new Netflix documentary, Trigger Warning. He also debated with DJ Envy whether private school education is better for their children.

2018 was sensational. The growth and love made it all worth while. S/O my oldest son, my youngest daughter and my new son-in-law as well as my daughter in-law on last Springs nuptials. 😊😊😊😊 #soproud of all my beautiful, talented children for the many things they do and aspire to achieve. 😍😊👏👏👏👏. YES, THESE ARE MY FOUR GROWN UP'S WHOM I LOVE TO…[Read more]

S/O to my first born for receiving her MASTER'S IN NURSING LAST WEEK. #instructorMilla #MILLA'SSWEETS😍

flawless posted an update in the group Dating & Relationships 3 weeks, 4 days ago

With any and all relationships, team effort is required to stay afloat.

CBS channel 46 caught up with what Jermaine Dupri to give you a behind the scenes of Super Bowl concert series.

cynaamonjLTL and Kim Taylor are now friends 4 weeks, 1 day ago

Teyana Taylor decides to unleash her latest visual called WTP produced by Kanye West directed by  Teyana Taylor.