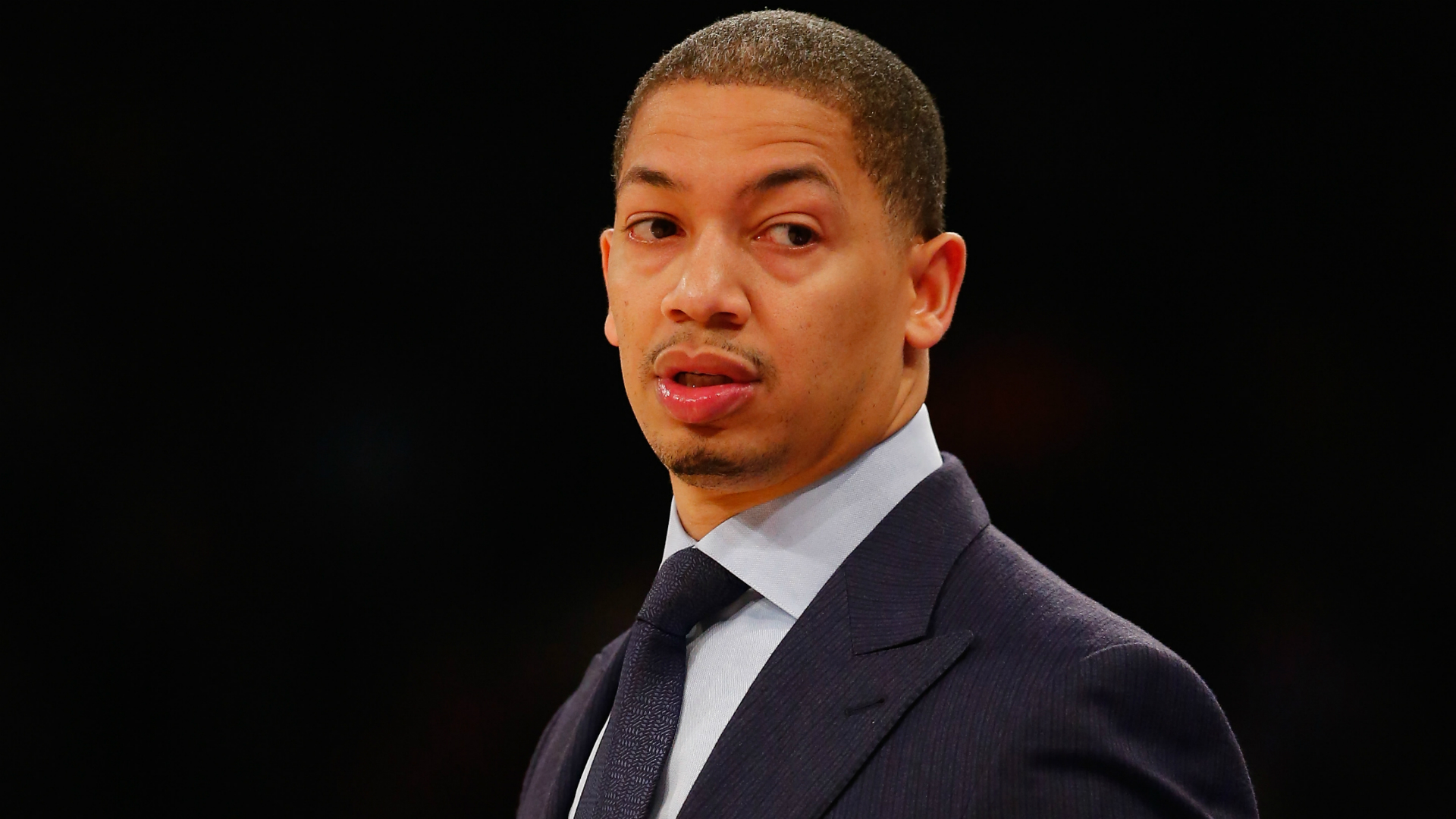 Cleveland Cavaliers coach Tyronn Lue is stepping away from coaching to focus on his health, the team announced Monday.
Lue, 40, left Saturday night's 114-109 victory against the Chicago Bulls with an illness, marking the third time this season that his health has kept him from coaching an entire game.
"After many conversations with our doctors and [general manager] Koby [Altman] and much thought given to what is best for the team and my health, I need to step back from coaching for the time being and focus on trying to establish a stronger and healthier foundation from which to coach for the rest of the season," Lue said in a statement.
"I have had chest pains and other troubling symptoms, compounded by a loss of sleep, throughout the year. Despite a battery of tests, there have been no conclusions as to what the exact issue is."
Lue has also been coughing up blood, team sources told ESPN's Dave McMenamin. Lue hopes to return well before the start of the playoffs, sources told ESPN's Adrian Wojnarowski. Associate head coach Larry Drew will take over in the interim.
Lue pushed to return to Saturday's game, league sources told Wojnarowski, only to be convinced by staff to stay in the locker room and let Drew finish the game.
The team "shut him down," one source familiar with what happened told McMenamin. "The only way it was going to happen was if they did it," the source said. "He never wanted to be perceived as letting his team down. They took the decision out of his hands."
Lue is hoping to reset his health with a new personal chef, regular exercise, rest and medication.
"While I have tried to work through it, the last thing I want is for it to affect the team," Lue said in the statement. "I am going to use this time to focus on a prescribed routine and medication, which has previously been difficult to start in the midst of a season. My goal is to come out of it a stronger and healthier version of myself so I can continue to lead this team to the Championship we are all working towards."
Source: ESPN