Kanye's performance at Radio City Music Hall was a surprise to him, too
No one was more surprised than me when he did the surprise performance during my Radio City show. It was weird. You know what he said after the fact, which I thought was funny? He said, "Why wasn't I on the show in the first place? Like, why wasn't I booked?" So I don't know what happened via the machinery. It also could be that Kanye's like a girl that's so pretty, nobody asks her to the dance. You know what I mean? I knew the day before that he was coming to see the show. Then, as I was walking onstage, right before I went on, Kanye was there and was like, "Yo, can I rock with y'all?" And I thought he meant in general—like, "Yeah, man, always! We all cool for life! Blah blah blah." Talking all that shit. And then afterwards, when I say good night, I looked up. Kanye is actually onstage, standing there with a microphone in his hand. I was like, "This is nuts."
There's a "high possibility" he bought weed from Idris Elba back in the day
So he used to work at Carolines. During that era of my life, there's a high possibility that I bought reefer from Idris. Fast-forward to when I was doing Chappelle's Show. Idris would come to the set sometimes. Not the set where we'd be filming sketches, but the set when we did the live portion of the show and we showed the audience sketches. It used to be a real hot ticket in New York. There's a lot of women who used to work on the show…all very professional, with the single exception when Idris would come around. It doesn't matter how big a star would be on the show, when he came around, women would just lose their goddamn minds.
D'Angelo's answering machine message is awesome
I haven't talked to him personally in a while, but the last time I called him, he had a long outgoing message on his machine. It was like a Malcolm X speech. And the last part was so intense. He was like, "The price of freedom is death!" Beeeep! I didn't even leave that dude a message. I just hung up the phone. Like, just listening to D'Angelo's answering machine puts you on the no-fly list, it's so militant.
He doesn't think Donald Sterling should have lost ownership of the Clippers
Ultimately, I don't think he should have lost his team. I don't like the idea that someone could record a secret conversation and that a person could lose their assets from that, even though I think what he said was awful. When you think about the intimacy of a situation, like, can a man just chill with his mistress in peace? I just don't like when things like that happen, because if they take shit away for things that people say that are objectionable, I may not have anything in a few years. Granted, I don't think I say shit like "Stop bringing white people to my game."
He doesn't necessarily agree with Kanye's comparison between today's celebrities and the civil rights movement
Well, okay now, I don't know about that. But I do see a common denominator in the sense that the issue of privacy in general is everyone's issue. And his version of that is very extreme. I'm a celebrity in some people's eyes, but not to the extent he is. I saw on Yahoo that his wife got tackled in Paris. Like, just crazy shit. I think that he's right in the sense that scrutiny in and of itself is oppressive. If someone sits there and stares at you while you eat, you won't even eat the way you normally do, because it'll make you so uncomfortable. If I look at my dog when he's eating, he will look at me like, "Dave, I will bite you. What are you looking at? I'm trying to eat." It's something that dehumanizes a person, being on display like that. So is it like the civil rights movement? Not quite. The metrics are a little wrong to make that comparison. But it is a civil rights issue, in a sense. Because how is he supposed to live his life? It's like someone putting their ear to your butt and being like, "Ew, you farted!" Stop listening to my asshole!
Rob Ford wouldn't let him smoke on stage in Toronto
I was in Toronto for a few shows, and they told me I couldn't smoke onstage. And I was like, "Well, can't you just waive the rule tonight?" And they're like, "It's a citywide ordinance." So I got up the next morning and went to the mayor's office. This is before all that shit about him came out.

He walked in and was like, "What can I do for you?" And I told him, "These ordinances exist in the United States, but they're often waived in contexts of performance, because it's an integral part of what I do." He replied, "That's it?" "That's it," I said. Then he told me, "I'm sorry, I can't help you. The laws of Toronto are the same for everybody. We appreciate you coming, we're glad you're here, but we can't change the law because it disagrees with you." He really gave me this whole speech. I should have said, "You didn't let me finish: 'smoke crack rocks onstage!'"
He wrote eleven failed TV pilots before The Chappelle Show
And it wasn't just that I was doing stand-up before I did that show. I probably did eleven failed television pilots. And I have to be honest: Like, maybe one went to series. Another one was bought, but I quit. It just wasn't good. None of 'em were really good. And it took that experience, those experiences, to learn how to do television.
He wants to make cameos in a bunch of TV series
For one year, I want to do this thing where I guest-star on as many television shows as I possibly can. I love television. I'd be a zombie in The Walking Dead. A corpse on CSI. I'd be the first black guy to fuck Olivia Pope on Scandal….
He has expert parenting advice
Also, I have this thing where I meet people whose kids are, like, superhuman perfect: "She speaks three languages now, blah blah." That used to make me feel shitty. Like, "Aw man, I really have to crack the whip and do this and that." But then I watch their kid for a while and then watch mine. And my kids look actually happy. And I learned early on that perfectionism and parenthood is a toxic combination for everybody involved. In other words, so many things can flourish naturally. All you gotta do is make sure the soil's right. But I view myself more like a guide than a ruler. Their mother's the ruler.
He isn't done just yet. We think.
I guess [Radio City Music Hall] has the connotation of a sunset, because of the bucket-list analogy. There was something very definitive about it. In other words, for me to leave this show the way I did and then to sell, like, 60,000 tickets in New York City is a pretty big deal. And what was crazy was that if the venue were available longer, we could have kept going. So if it was the end of something, it would definitively be the end of any doubt that there was something real between me and the audience of people. 'Cause you do doubt that, especially if you're, you know, sequestered. I'll say it like this: There's still some shit on the list. I still got some shit on my bucket list.
What's another thing on that bucket list?
 For one year, I want to do this thing where I guest-star on as many television shows as I possibly can. I love television. The fact that television ultimately made me famous was very gratifying for me. Chris Tucker did it in movies, and Chris Rock did it from his stand-up, which was very impressive. But you know, the thing that people most will remember me for is Chappelle's Show. If I were to never do anything else, that show would be a culmination of what was a very long and tedious process of me learning how to be in the television business.
Kobe Bryant scored the 32,000th point of his career during Tuesday's win over the Hawks in Atlanta.
The 36-year-old is only the fourth player (along with Kareem Abdul-Jabbar, Karl Malone and Michael Jordan) in NBA history to reach the 32,000 mark.
Bryant, who recently set a league record for missed field goals, is 291 points away from catching Jordan at No. 3 the all-time scoring list (32,292).
Bryant reached the mark on a fadeaway, mid-range jumper late in the fourth quarter. He was fouled on the shot and made the ensuing free throw. At the end of the night, his career total stood at 32,001.
Bryant leads the league in scoring at 27.4 points per game. If sustained over an entire season, his 38.9 field goal percentage would be a career low.
Against Atlanta on Tuesday, he scored a game-high 28 points on 10-of-18 shooting in 37 minutes.
The win improved the Lakers' record to 2-9 this season. Los Angeles plays at 9-2 Houston on Wednesday.
IM TRYING TO WIN EVERY AWARD THAT GOT SOMETHING TO DO WITH ENTERTAINMENT,THANK YOU @GLOBALSPINAWARDS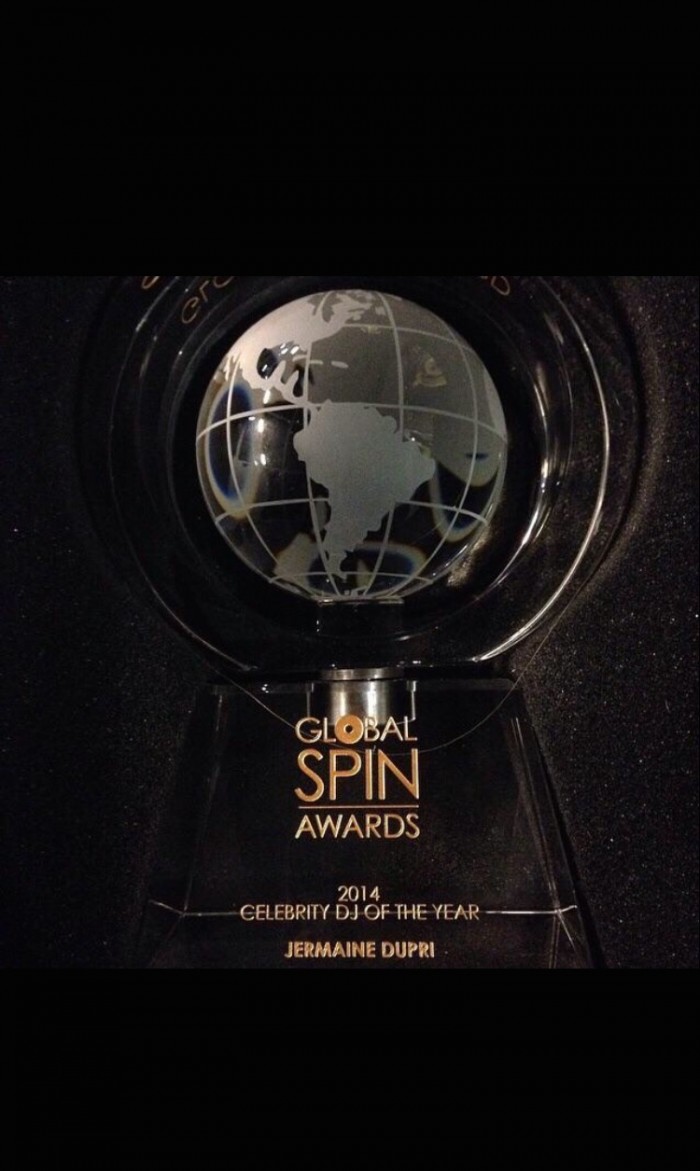 B.o.B returns with the release of his recent visual for Not For Long featuring Trey Songz. This is the first single off B.o.B upcoming album due out later on this year.
Rick Ross links up with Atlanta trio Migos for the release of his latest visual called Black Bottles. Rick Ross upcoming album Hood Billionaire is due out on November 28th.