WOW!!!!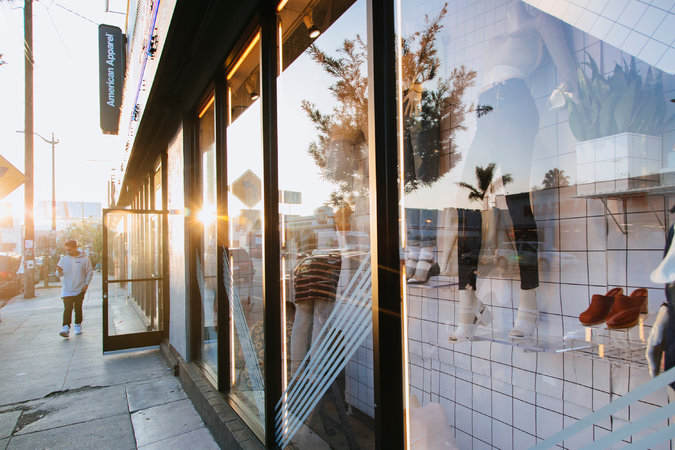 American Apparel, the one-time arbiter of edgy made-in-America cool, filed for bankruptcy protection early Monday, its business crippled by huge debts, a precipitous fall in sales, employee strife and a drawn-out legal battle with the retailer's ousted founder, Dov Charney.
The Chapter 11 petition, approved by the board, was filed in federal bankruptcy court in Delaware. The filing followed a deal struck with most of American Apparel's secured lenders to reduce the retailer's debt through a process known as a debt-for-equity conversion, where bondholders swap their debt for shares in the company.
The deal, which also includes extra financing from the participating bondholders, would enable American Apparel to keep its manufacturing operations in Los Angeles and its 130 stores in the United States open, the company said.
No layoffs were announced in the filing, which still requires approval by the bankruptcy court. The retailer's overseas operations are unaffected by the restructuring, which American Apparel expects to complete within six months.
Still, the bankruptcy would wipe out American Apparel's current shareholders, including Mr. Charney, whose stake in the retailer that he founded in 1989 was worth about $8.2 million as of Friday. It would instead put the company's creditors in full control, including Standard General, the little-known hedge fund that is also leading the turnaround at RadioShack, which went bankrupt in February.
American Apparel and RadioShack join numerous peers that have succumbed to intense retail competition. Some analysts say that the United States simply has too many brands — and too many brick-and-mortar stores — chasing consumer spending that is growing sluggishly at best.
Stores that cater to teenagers, like American Apparel, Abercrombie & Fitch and Aeropostale, have especially struggled in the face of an onslaught of "fast-fashion" labels and an increasingly fickle demographic more interested in the latest app or gadget than a pair of jeans. In the past year, Wet Seal, Deb Shops, Delia's and Body Central have all gone under.
American Apparel's own bankruptcy had become a matter of not if, but when, as the retailer posted quarter after quarter of steep losses. Its sales fell 17 percent in the second quarter compared with last year, a slump the beleaguered retailer blamed on a dearth of new styles. American Apparel's losses over the last five years have topped $340 million, and it has lost another $45 million this year.
The New York Stock Exchange warned last week that American Apparel was at risk of being delisted, saying it had suffered losses so substantial, and its financial condition had become so impaired that it was questionable whether the retailer could stay in business. At the close of markets on Friday, its shares were worth just 11 cents.
A $13.9 million interest payment due on Oct. 15 had loomed large on the horizon; as of mid-August, American Apparel had just over $11 million in cash on hand. The shortfall prompted the company itself to warn it may not have enough capital to cover its costs over the next year.
Under the financing agreement, five American Apparel bondholders would convert some $200 million in bonds into equity in the reorganized company. Participating bondholders would also provide $90 million in debtor-in-possession financing, as well as $70 million in new liquidity.
The fresh financing would reduce American Apparel's debt to $120 million from $311 million, and its annual interest expenses would fall by $24 million, the company said. The participating bondholders are Standard General, Monarch Alternative Capital, Coliseum Capital, Goldman Sachs Asset Management and Pentwater Capital Management, all hedge funds or investment firms specializing in distressed debt. Together, they represent 95 percent of the retailer's secured lenders.
Bankruptcy proceedings would also temporarily delay numerous lawsuits against the company, giving its management some breathing room to get the company's financial house in order. The retailer had been in the middle of a turnaround plan that included freshening up its product lineup, overhauling its supply chain and reining in American Apparel's notoriously risqué advertising.
Paula Schneider, a veteran retail executive brought in last year to salvage American Apparel's ailing operations, is expected to stay on as chief executive through the bankruptcy proceedings.
In an interview Sunday, Ms. Schneider said that free of its crippling debt and interest payments, American Apparel could finally put that turnaround plan into action. The retailer was only able to bring to the store 15 to 20 percent of its planned lineup for the fall season, because it simply couldn't afford to do more, she said.
"And it was all to get to the point where we could make these massive interest payments, and nothing that was really moving the company forward," she said. "Not having the nuisance lawsuits, not having this massive debt, these are all extremely important things for the company to thrive."
It is a stark turn of events for a retailer that began as a T-shirt label in 1989 and whose bodysuits and disco pants came to define the edgy, alternative look of the 1990s and early 2000s. The retailer's commitment to keeping local garment jobs in Los Angeles, and its championing of progressive causes from immigration reform to marriage equality, also set it apart from its retail peers.
Behind the energy of those early years was Mr. Charney, the kinetic executive whose lifestyle seemed to embody American Apparel's anti-establishment flair. But soon, the founder's antics appeared to cross a line.
A 2004 profile in the magazine Jane described Mr. Charney repeatedly masturbating in front of the reporter. Other stories quoted Mr. Charney calling women "sluts," and suggesting that "ugly" store managers be fired. A series of lawsuits against Mr. Charney made claims of sexual harassment of female employees. Mr. Charney's lawyers steadfastly maintained, however, that the accusations were unfounded and that the founder was a deep-pocketed target for litigation.
Still, in June last year, American Apparel's board of directors ousted Mr. Charney as chairman, saying an internal investigation had found that he had misused company money and had allowed an employee to post naked photographs of a woman who was a former employee who had sued him. The board also pointed to the mounting expense of defending Mr. Charney in the lawsuits filed against him, and said that his reputation was making lenders skittish about working with the company. Mr. Charney has disputed the investigation's conclusions, saying they are unfounded.
Mr. Charney then teamed up with Standard General to increase its hold on the company's stock to 43 percent, and to potentially pave the way for Mr. Charney to return to the company. But that alliance soon fell apart. Standard General has blocked a return by Mr. Charney and each side has sued the other for breaching mutual agreements.
At the same time, some American Apparel workers have started staging weekly protests, complaining of layoffs and reduced hours. In one heated protest, a small group of workers beat and destroyed a piñata resembling Ms. Schneider, the chief executive.
Workers have filed a string of complaints with the National Labor Relations Board, including one by a group of workers claimingthat they were wrongfully terminated after attempting to unionize. The board has dismissed many of these complaints, however.
Distracted by the ongoing drama, the retailer has struggled to remain relevant to young consumers, who have flocked to shop at H&M, Zara and other "fast-fashion" retailers with a quicker turnaround of cheap styles manufactured overseas.
Ms. Schneider said that American Apparel remained committed to keeping manufacturing jobs in the United States. She said rumors that the retailer would move its factory jobs to El Salvador or Mexico were unfounded.
"We will continue to manufacture in America," she said. "That's what the brand is. That's what it's about."
Lil Wayne is back with his latest offering titled Pour Up. This is taken from DJ Raj Smoove's The Greatest DJ In The World project, which is out right now.
Wedding Tux
Judgemental Cunt
Kid Cudi is back with some new music as he treats us to 2 records. The first one is called Wedding Tux and the second one is called Judgemental Cunt. New double album 'Speedin Bullet To Heaven' is on the way.
Drake decides to finally release the offical version of Can I featuring Beyonce.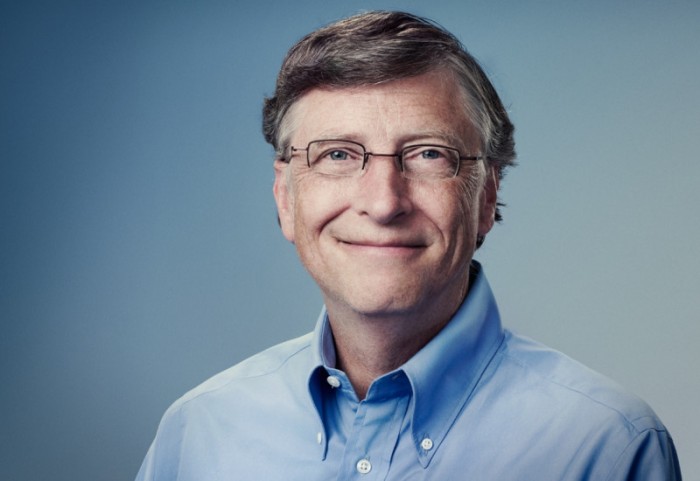 The rich are getting richer and The Forbes 400 list of the Richest Americans is out to validate it. The big list of people with big-money is out and and the eligibility to enter it comes for a price of $1.7 billion. And because the bar is so high, 145 U.S. billionaires failed to make it to the list. Though down by $5 billion, Microsoft's Bill Gates still walks away as the richest American for the 22nd year in a row, with a net worth of $76 billion.