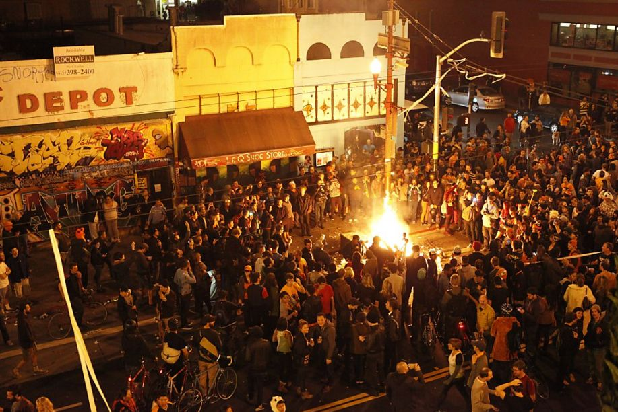 Everytime a professional sports team wins a championship you have real fans who just want to celebrate but you also have idiots mixed in the crowd who have other things on their mind.
Last night, the San Francisco Giants defeated the Kansas City Royals in game seven of the World Series, giving the Giants their third championship in five years.
You would think people in the Bay Area would be used to these big celebrations by now, but the big wins also bring out the bad in people.
There were multiple arrests in the streets last night but more importantly multiple people were shot and stabbed during the celebrations.
None of the victims died from their wounds but it just goes to show you there are not many occasions where people come together and truly have a good time without nonsense happening.
Police were being quiet on the details regarding the shootings, but some reports had it as there were people with intentions of robbing possibly drunk fans and when it didn't go so easily the shots rang out. The shootings that happened during the night did not appear to be connected to each other.
Police were also assaulted by people hurling bottles as they tried to disperse the crowds that had basically taken over parts of the city.