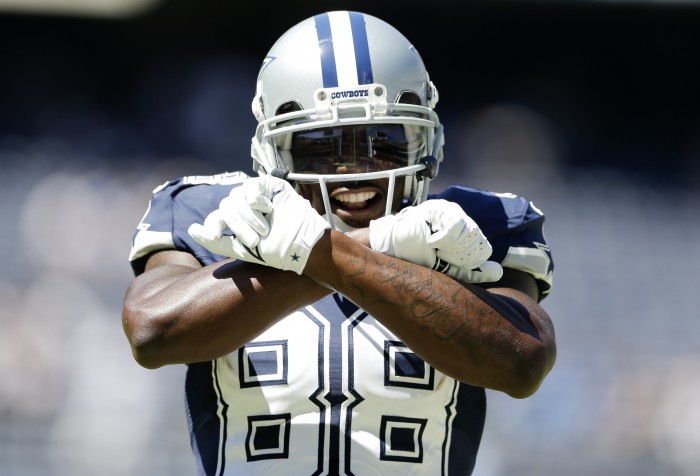 Dallas Cowboys wideout Dez Bryant said last week he would consider skipping the team's season opener if he doesn't get a new contract. On the same day Bryant did not attend the team's first day of minicamp, Tom Condon, Bryant's agent, said Tuesday that Bryant isn't bluffing.
"In my conversations with him, he's indicated that he's willing to do that," Condon said on Sirius XM NFL Radio.
Bryant has until July 15 to sign his franchise tag offer, which would guarantee him more than $12 million for the 2015 season. And because he hasn't signed the franchise tag, Bryant is not currently under contract and is not required to show up for this week's minicamps, which are mandatory for all other players.
Condon said there haven't been negotiations with the Cowboys about Bryant's contract for some time and he thinks the team would prefer Bryant sign his franchise tag.
"The only offer we've ever received from the Cowboys was the same offer that they gave to Dez prior to the time that he played the last year of his rookie contract. Since then we've had conversations, but nothing regard to any negotiation," Condon said.
"I think from their perspective they're looking at this year as a franchise tag which is a substantial number – close to $12 [million] and change. And then next year they can do it again and their average over the two years is basically $14 million. And so they can go year-by-year if they would like.
"The problem, of course, is that you don't then have Dez at any time during the preseason and from Dez's comments lately, you may not have him during the regular season for some undetermined period of time."