How should white listeners approach the "overwhelming blackness" of Kendrick Lamar's brilliant new album?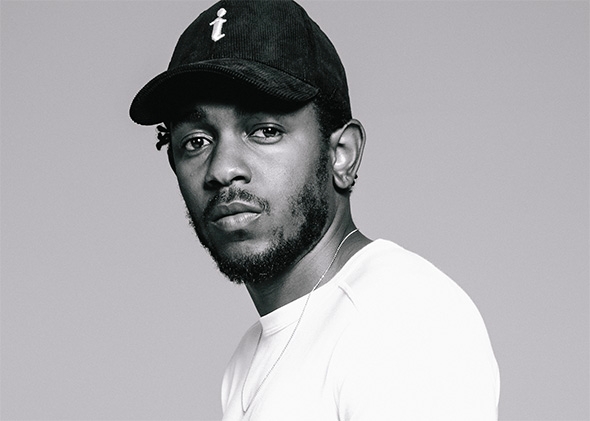 I've been rummaging in my skull the past few days for the skeleton key that might spring open the interlocking chambers of rap phenomenon Kendrick Lamar's intricate, imbricated, and self-implicating new album. To Pimp a Butterfly, an immediate contender for best of the year, alighted unseasonably on Sunday night, its wings' beating fit to trigger a typhoon, and the last thing I want is to pin down and dissect its dazzle.
For illumination I've found myself holding it up less to music, at least initially, than to poetry. I'm normally sour on such moves, the give-Dylan-a-Nobel routine: Lyrics for performance and verse for the page are different species. The parallel is only elevating if you curtsey to academic authority, and songwriters need no such boost. Here, however, it may fit, given that the through line on which Lamar has strung his 16 tunes is a poem of his own.
It unfolds fragment by fragment in between tracks, directing and animating a dialogue among the songs, their characters, their many Lamars. In the 12-minute track at the record's end, "Mortal Man" (after he shrugs, "it ain't really a poem"), it morphs into a "conversation" with the wraith of Tupac Shakur, using taped snippets from a rare 1994 interview.
It's too soon to say whether To Pimp a Butterfly is a more satisfying album, but it does advance the narrative: It traces the course of that internal division to Lamar's current age of 27, as it forks and frays again and again under pressure systems of fame and wealth, "survivor's guilt" and nostalgia, and temptation versus faith.
To the disappointment of some listeners, Lamar seems to feel he's already proven himself peerless as a technical rapper, especially via his 2013 murder-all-comers verse on Big Sean's "Control." (On "Hood Politics," Lamar quotes Jay Z, bragging, "It's funny how one verse could fuck up the game.") So he powers those skills up and down as needed while also using spoken word, singing, dramatic recitation, found sound, and whatever else suits his aims.
Prime among those priorities is sorting exploitation from expression under white supremacy—that is, to pimp or not to pimp the "butterfly" of one's gifts to the outside world, whether for love or profit? In that frame, the record interrogates how to sound a singular black voice when the black-American body politic bears wounds centuries deep yet fresh as the morning news, in the skins of Michael Brown, Eric Garner, Trayvon Martin, and Tamir Rice, not to mention Lamar's own fallen friends and relatives back in Compton.
It's a suite for many voices (mostly but far from solely Lamar's) that dips into a much bigger pool of public and private ruckus around race. And in that it calls to mind two recent acts in American poetry, literary division.
The first is Claudia Rankine's National Book Award finalist Citizen: An American Lyric, which portrays "micro-aggressions" between the races, generally in the more rarefied social ranks. These stories about the enforcement of second-class citizenship are set in the second person, their (mostly) black protagonists represented as "you." Your white neighbor calls the cops on the black friend who's babysitting at your house. Your white boss complains about being required to hire minorities instead of the "great" candidates (so which are you?). Your new doctor screams at you to get away from her door before she realizes you have an appointment.
As Jonathan Farmer said in Slate's review, whether the "you" is Rankine herself or someone else, the device insinuates the reader's vulnerability and/or complicity while it stages displacement within its own language: "The opening, between you and you, occupied,/ zoned for an encounter," Rankine writes, "given the histories of you and you—/ And always, who is this you?" The book also purposefully puts white readers such as Farmer and me in an uncomfortable position: With whom do you let (or make) yourself identify, and why?
In its rougher, ruder manner, Lamar's album is also constantly spinning the camera around, or the mirror, as it conducts its own investigations into the psychic toll of social violence. You have to hold on tight to parse the shifting perspectives and personae. On opener "Wesley's Theory," Lamar is his younger self lusting for cash and notoriety, then his current self jaded by that desire (through a metaphor pickpocketed from Common's 1994 classic "I Used to Love H.E.R.," hip-hop becomes an ex-lover), and then he is "Uncle Sam on your dollar" seducing with promises but plotting to double-cross (ostensibly through taxation, à la Wesley Snipes, though what's being extracted here feels more existential).
Late in "Institutionalized," with a storytelling assist from Snoop Dogg, Lamar becomes a friend from the hood whom he's brought to an awards show, who gets tempted to play Robin Hood and snatch away the opulence around them. Likewise in the last verse of "Momma," Lamar slips into the voice of a skeptical little boy he meets back home. Then on "You Ain't Gotta Lie (Momma Said)," he channels his own mother, passing along her (and some of Tupac's) harsh but sage advice. And on both "Alright" and "For Sale? (Interlude)" he plays "Lucy," aka Lucifer, a temptress who speaks in high-pitched nasal tongues and who bargains with him at the classic Robert Johnson crossroad and sends him "runnin' … home."
None of this is unique—the theatricality of rap as an abstract spoken art invites such role-playing, even as the gospel of realness serves to keep it in check. But the intensity with which Lamar does it here is defiant, recalling (as does the jazz-funk sound of much of the record) a Daisy Age, early-1990s approach to rap narrative, albeit with encyclopedic knowingness rather than wide-eyed novelty. Even when he's speaking for himself, you never quite know when he's parodying his own ego and the standard rap tropes, and when he's playing it straight.
Then there are metamorphoses not of character but of signification: On "These Walls," the vaginal walls teased about in a sex jam disturbingly become prison walls in a critique of the prison-industrial complex until Lamar connects the dots by revealing he's been "abusing [his] power" by sleeping with a convict's girl for revenge.
Finally, the next song, "u," is a stream of suicidal invective Lamar howls at himself in a hotel room, dispirited by his own hypocrisies and the horrors he is unable to alleviate despite all his supposed influence—an even queasier, more toxic version of Rankine's "blackness as the second person."
"U" is the prequel to "i," which came out as a single in September, and in this context the self-affirming buoyancy of that song (over a sample of the Isley Brothers' "That Lady" riff) seems much more earned and much less corny, which was a common slam against it then. If one of the complaints about this album is that there don't seem to be more potential singles (the other advance release was the miles-from-corny, but also controversial, "The Blacker the Berry"), the misinterpretation in isolation of "i" may be a reason why.
Isn't radio the most prolific butterfly pimp, mangling music's wings as often as it gives them flight? On an album, the artist can be programmer, DJ, announcer, and advertiser, too; he makes his own weather and directs all the traffic. But that option is commercially viable only because of the resurgence of the Event Album as a force in pop, through the surprise-drop strategy that's become dominant since Beyoncé's palace coup in late 2013. In fact several commentators have taken the week-early arrival of To Pimp a Butterfly (intentional or not) as an obituary for the release date as a convention, period. The trend seems to have reawakened an appetite for the concept album, in a way I never would have predicted five years ago.
Back then, mixtapes were the stream-of-consciousness zone, the official album more a mere display case of products meant for airplay. It seemed probable that full-length recordings would be a casualty of contracted digital attention spans, supplanted by more frequent singles and EPs. Yet now, with the album returned to its role as top-of-the-card spectacle, it's encouraging artists to make more audacious bets.