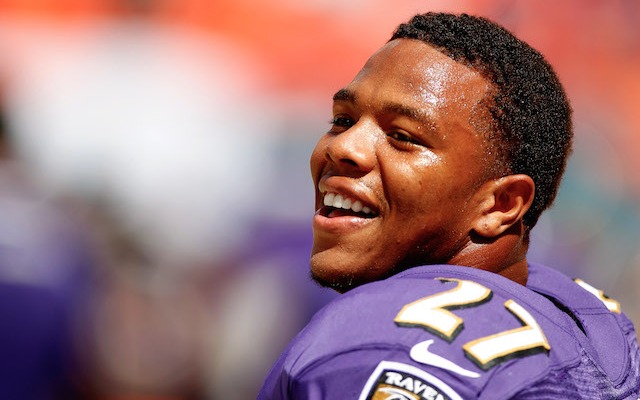 Cleveland Browns coach Mike Pettine deferred Friday on a question about the team's interest in Ray Rice and the fact that Dee Haslam, one of the team's owners, is on the NFL's Conduct Committee.
"I deal with those decisions from a football standpoint, so that question's not for me," Pettine said in a conference call the day after the team's 20-17 preseason loss to the Redskins.
The Browns have acknowledged discussing Rice's availability, but Pettine and general manager Ray Farmer called any talk of signing him premature.
Rice has not played in the NFL since 2013. He missed the entire 2014 season after the Baltimore Ravens released him last September when videos surfaced showing Rice punching his then-fiancee and current wife, Janay Palmer, in an elevator at an Atlantic City, N.J., casino.
Dee Haslam, the wife of Jimmy Haslam, was named to the Conduct Committee on Dec. 5, 2014, when the league sent out a press release headlined: "The NFL's response to domestic violence and sexual assault." She is one of two women on the committee.
The committee was formed to help the league determine how to best address and improve the personal conduct policy. In the NFL's release when it was formed, the league said the committee would "review the policy at least annually and recommend appropriate changes with advice from outside experts … (and) ensure that the policy remains current and consistent with best practices and evolving legal and social standards."
The Browns have said that Rice's name has been mentioned with many others — including Pierre Thomas — as the team looks for ways to improve its roster. Jimmy Haslam told ESPN's Bob Holtzman on Thursday night that he would like to see Rice get a second chance, and the owner is OK if the Browns give him that chance — provided the football people want to sign him.
Pettine reiterated Friday that the team believes in its young backs.
Source: ESPN