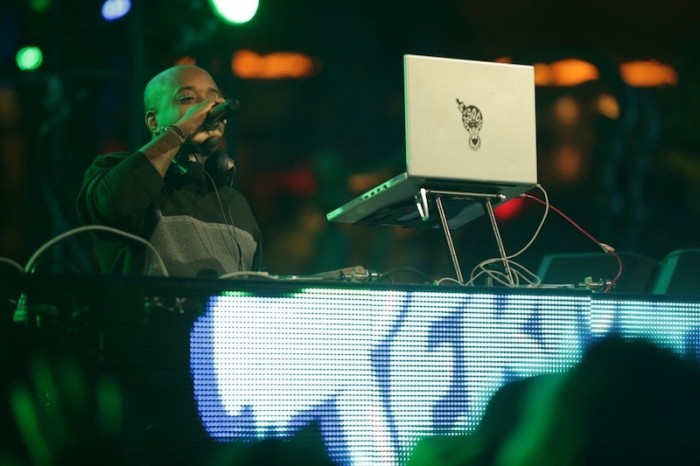 This week we're getting to know Wynn resident, SO SO Def founder and hip hop and R&B super producer, Jermaine Dupri. Wynn Social had the pleasure of running a few Q's by the music industry vet, and discovered some interesting tidbits about his personal hobbies, favorite Wynn activities and music projects for the year. Get to know Jermaine below then catch him on the decks right here at Wynn Las Vegas…
1.) EDM is very popular in Pop Culture. Are there any DJ's that are particularly interesting to you? Why?
Interesting to me would be Skrillex, he's the first DJ I saw stand on top of the DJ booth, cue up a track and hype the crowd up.I would hate to have to go on after him because of the energy of his sets.
2.) Global 14 is a major social commentary outlet for you. How do you see it impacting Hip Hop and how it's talked about /viewed?
Global 14 will become the biggest Hip-hop Social Network. To me it's already that, but the ideasI have to incorporate the off line with online, takes the Global 14 experience to all new heights. Hip-hop fans spend more money than any fan andI plan on capitalizing on that.
3.) We noticed that you worked with legendary R&B group Jagged Edge. Is there anyone else we can anticipate you working with?
Yes!I've been in the studio with Usher. Really excited about the new Bow Wow record, new Jermaine Dupri records and, of course, Mariah.
4 .) As a Wynn resident DJ, fans are accustomed to seeing your sets at Tryst. How do you differentiate your sets at XS? Seeing that it has a heavier EDM audience.
When I DJ at XS I add more trap to my set than usual. Just as I was saying about Skrillex and the energy, XS crowd is more accustomed to that, all though Hip-hop is back in Vegas in a major way so the crowd will really determine my moves.
5.) What can we can expect to see/hear from you this year? music, movies, philanthropy, etc

You can expect the 'The Underdog" (The story of SO SO DEF) Documentary, a s**t load of new music and the rise of Global14. 

**What are the top 5 songs on your personal music playlist right now?
10 Bands by Drake

Energy by Drake

Can't Wait by Bow Wow feat Snoop

Im On You by Usher

Truffle Butter by Nicki Minaj
**What hobbies do you enjoy in your spare time?


Video games, preferably NBA2K
**What are your favorite activities to do while you're here at Wynn Las Vegas?
Eat, because I'm vegan and this is the best hotel in the world for us vegans.I also love the spa and the European-style pool.
Catch Jermaine Dupri at Tryst Nightclub on Saturday March 21 (RESERVE) and XS Nightclub on Monday March 30 (RESERVE). Then see him turn up Encore Beach Club on Sunday April 5 (RESERVE).
Photo of Jermaine Dupri at XS Nightclub by Danny Mahoney