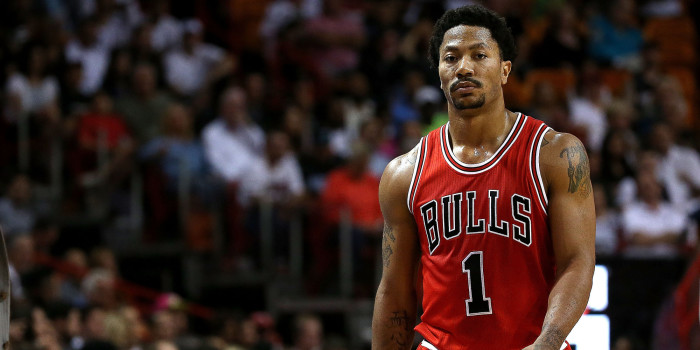 The Knicks acquired Derrick Rose from the Bulls on Wednesday, hoping the former NBA MVP can be their answer at point guard.
New York traded center Robin Lopez, guard Jose Calderon and guard Jerian Grant to Chicago, which shipped guard Justin Holiday, Rose and a 2017 second-round pick back to the Knicks.
A Chicago native, Rose was drafted by the Bulls with the No. 1 overall pick out of Memphis in 2008. A source close to Rose said he was very emotional about leaving Chicago because of all his great memories there but that he wanted the big stage of New York.
nce Rose got word the Bulls were looking to trade him, the source said, he hoped it would be to the Knicks.
"His first choice was New York," the source said. "He wants the spotlight."
Bulls chairman Jerry Reinsdorf called the trade a "hard one" to make.
"Everyone knows him as the local kid who became MVP for his hometown team, but not everyone got to know him like I did," Reinsdorf said in a statement. "While he is a terrific basketball player, he is an even better person with a tremendous heart."
Source: ESPN