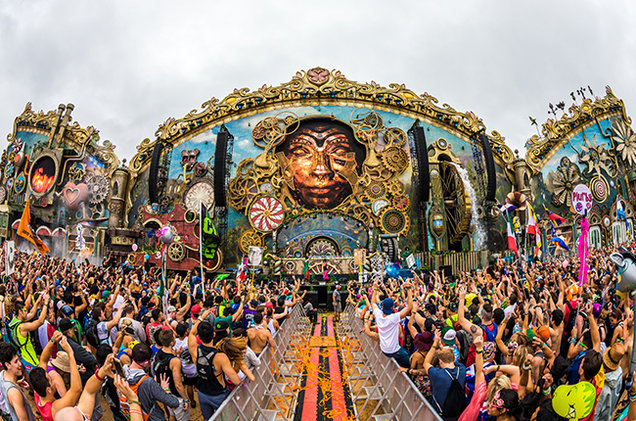 After SFX officially filed for chapter 11 bankruptcy on Monday (Feb. 1), the corporation's TomorrowWorld festival's future is uncertain.
"In light of the present situation, no concrete plans have yet been made for TomorrowWorld 2016," Tomorrowland spokesperson Debby Wilmsen told Georgia Unfiltered (via Dancing Astronaut).
SFX Files For Bankruptcy, Sillerman to Be Replaced as CEO
SFX's original bankruptcy announcement stated its operations would not be impacted by proceedings, it now appears this may not entirely be the case. Meanwhile, Wilmsen stressed that the Belgium and Brazil Tomorrowland festivals would go ahead without any disruption.
Since 2013, the troubled publicly traded EDM empire has acted as the international partner on Tomorrowland's festivals outside of its native Belgium.
"We are currently exploring all possibilities," said Wilmsen. "Tomorrowland has always worked from a long-term philosophy and in this context, all options are being considered to ensure that, like in Belgium and Brazil, the festival will have a bright future in the United States as well."
TomorrowWorld Will Return, But Local Mayor Plans to Implement New Initiatives
Wilmsen continues to describe a troubled relationship between Tomorrowland and SFX, saying they have had different "visions and goals, including a long-term strategy."
Tomorrowland Brasil is scheduled for April 21-23 and Tomorrowland in Belgium is scheduled for July 24-26. Wilmsen provided assurances these events would remain unaffected, saying Berlin company could work autonomously to see the festivals through.
She said, "The festival in Belgium is created, organized and managed for 100 % by the Belgian team. Tomorrowland Brazil will also take place as planned two months from now in Itu (Sao Paulo). Tomorrowland Brazil is being organized in close consultation with the Belgian team by a motivated Brazilian team that is able to work independently of SFX in North America for all aspects of the event."
Source: Billboard