THIS IS KINDA COOL FOR THE EVERYDAY SUIT GUY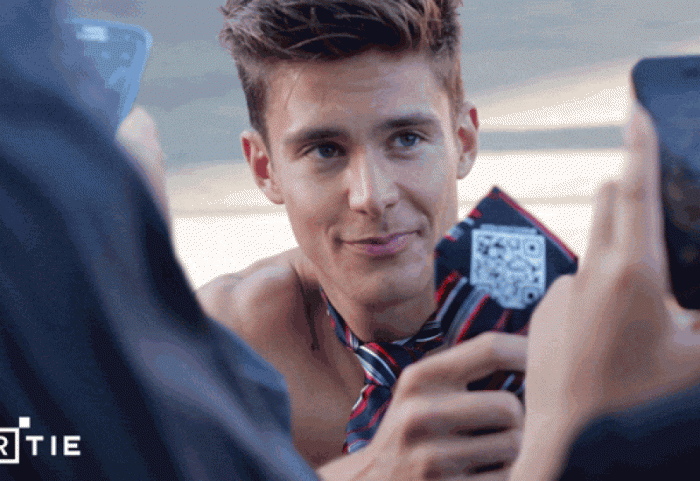 What happens when you take a classic albeit boring piece of the male wardrobe and add new technology? You get the QRTie, a classic not-too-wide, not-too-skinny tie with a unique QR code printed on the back. The possibilities here can embrace both business and pleasure. Wear one for business meetings and direct the code to your business website, or wear it by night and direct the profile to your personal profile. The code can be directed and redirected through the QRTie website. The ties are available in six classic patterns named for icons from Cary Grant to Vincent Price.
Want yours? The QRTie is currently involved in a Kickstarter campaign. The idea was conceived by an eclectic crew of Angelenos with ties to the technology culture in Los Angeles. They plan to keep production local and have set a goal of $40,000 to raise enough funding to create 1,000 ties. Just $25 gets you in on the action with a chance to have your own QRTie once funding is achieved.