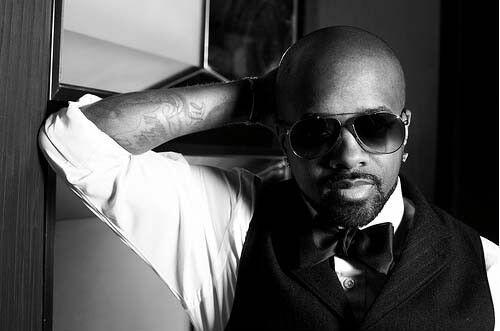 We're excited to announce the latest round of panelists and programming for the 9th annual ASCAP "I Create Music" EXPO, which includes Grammy Award-winning songwriter, producer and artist Jermaine Dupri. The hip-hop impresario, known for founding record label So So Def Recordings and social networking community Global14, as well as collaborating with everyone from Jay Z to Mariah Carey, will lead a Master Session at this year's conference. A full, detailed schedule will be released later this week, but you can check out some of the major programming highlights now below. And if you still haven't registered, it's not too late! Click here to register now and save money off the full registration pricing.
Just added panelists include:
Neal Acree
Russell Brower
Joel Douek
Derek Duke
Jermaine Dupri
Ben Gordon
Jason Hayes
Joseph Lawrence
Peter Lloyd
Derek Minor
Glenn Stafford
The ASCAP EXPO programming will include:
Keynotes and Conversations
Dr. Luke and Prescription Songs
"We Create Music"
Master Sessions
Master Session with Jermaine Dupri
Heart in Motion: Master Session with Amy Grant
Master Session with John Beasley: Anatomy of a Music Career
Master Session with Bear McCreary
Radiant Voices: Master Session with Morten Lauridsen
Creative Panels
Artists Turned Film & TV Composers (Presented by Variety)
The Alchemists: How Hit Producers Turn Music Into Gold
From Billboard to Broadway: Hit Songwriters in Musical Theatre
Video Game Music: The Music of Diablo
Murphy's Laws of Songwriting
Interactive Panels
Desmond Child: Brought In For Questioning
Live Multi-Genre Song Feedback Panel with Darrell Brown – Two Parts (Presented by The Recording Academy)
Diverse Topics
Women Behind the Music
Where No Music Supervisor Has Gone Before (Presented by the Guild of Music Supervisors)
The Gospel Truth
A View from the Top: Today's Music Business, Tomorrow's Opportunities
How to Prepare for Your Big Break
Making the Most of Your ASCAP Membership
Road Dogs: Touring in the New Media Age
Break Through and Build Your Career Online
(Presented by the Creative Industries Division, State of Hawaii DBEDT and the Creative Lab at the Hawaii International Film Festival)
Europe: Is The Phoenix Rising?
Business, Legal and Legislative Discussions
Congressional Review of the Copyright Act: An Opportunity to Secure Equitable Treatment for Songwriters and Composers
Nuts & Bolts of the Music Business with Don Passman, Esq.
The Social Economy of Music: Distribution and Monetization (Presented by AdRev and CD Baby)
Getting Creative: How Publishers and Writers Work Together
Selling Your Musical Babies: What to Know Before You Sign a Publishing Deal (Presented by Lommen Abdo)
Website Demolition Derby (Presented by Bandzoogle)
Building Your Team
Performances
The Writers Jam
"I Create Music" Center Stage
ASCAP EXPO iStandard Producer and Rapper Showcase
ASCAP EXPO Attendee Showcase
Plus
Music Feedback sessions for Pop/Rock, Country, Film/TV Scoring and R&B/Hip-Hop
Dozens of Sponsor Sessions consisting of workshops and product demos
One-on-One and Lunch Roundtable Mentor Sessions
Music equipment, resources and technology exhibits
Networking opportunities
And much more!
Note: We still have a couple of more exciting panelists/sessions to be added!