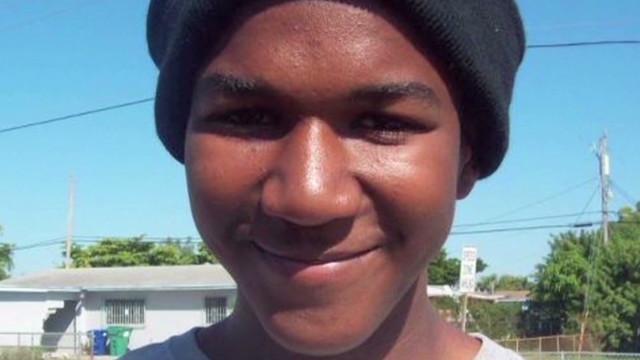 ACTIVIST,GLOBAL14 MEMBER AND AUTHOR KEVIN POWELL WRITES A POWERFUL, HEARTFELT DEDICATION TO A BOY SLAIN MERELY FOR BEING BLACK IN AMERICA
Dear Trayvon:
I have started this letter to you in my head several times. I've also deleted it several times. It is because I am so very hurt and saddened by the verdict, and very hurt and saddened by what happened to your life. I just do not know if any words could ever capture what I am feeling in my heart, in my soul.
Although I was hoping for some form of justice, I expected the verdict, Trayvon, I am sorry to say. The night before the jury came back I went to see the film Fruitvale Station, the true-life story of Oscar Grant. Oscar was an early 20something Black man who was killed by a local transit police officer in the Bay Area while lying on his stomach with his hands cuffed behind his back. Oscar was a young Black male like you, a father of a beautiful little girl that he adored, and a person who was as complex and multi-dimensional as you, Trayvon, as any other human being. Police would later say it was a mistake. That Oscar should have been tasered, not shot with a gun. Trayvon, from the moment Fruitvale Station began my body was in barbed-wire knots. The tension that ripped through my flesh was so unbearable as I watched the last day of Oscar Grant's life unfold. I cried, we cried, many of us in that movie theater, particularly a Black woman sitting directly behind me. Crying, indeed, as Oscar said to the officer, before he was murdered, "I have a little girl. I have a little girl." Crying because many of us feel that our lives, the lives of Black males in America, are essentially worthless. We were crying for Oscar, Trayvon, but also for you, for Sean Bell, for Amadou Diallo, and for so many Black and Latino males who've been the victims of police brutality, of racial profiling, of stop-and-frisk, of racial murders and lynchings that their names, like 14-year-old Emmett Till's in 1955, have become etched in the blood-soaked soil that is as much a part of our American history as anything else.
Etched, too, Trayvon, because the racism that has afflicted our journey here in America has been swallowed by us Black folks again and again, and this is why we see Black males murdering Black males in places like Chicago, like my adopted hometown of Brooklyn, New York. We live lives of double jeopardy, wondering if we will one day die at the hands of a hateful White man or police officer, or at the self-hating hands of each other. That self-hating, Trayvon, is so engrained in our beings that we now embrace the word "nigga," out of ignorance of history, out of ignorance of who we are, thinking we are somehow empowering ourselves when we are actually further killing ourselves. I am not a nigga, Trayvon, and neither were you.
So it was in the darkness of Fruitvale Station, as Oscar fought the demons of his own life, of his community, of our America, Trayvon, that I knew "not guilty" would come back for George Zimmerman. I knew in the aftermath of the trial some would say, again, yours was not a case of racism when it very clearly was. It was also racism, Trayvon, that murdered your character and your memory a second time as the defense, certain media outlets and certain individuals on social networks reconfigured you from the 17-year-old Black boy that you were into a thug, a criminal, a monster. That, Trayvon, is the insanity of racism. Not only does it stereotype individuals and groups of people, as it assaults an individual or groups of people from various angles, it also does everything in its power to further destroy you, alas, when you are dead and gone.
They say that you attacked George Zimmerman although we have the police tape of him being told not to follow you. They say that you called George Zimmerman "a cracker," without further explaining the racial history that Black people have had to endure since we were kidnapped from Africa and brought to America as slaves. Ours has been a long and difficult journey in this nation that we literally helped to build with our free labor. You add to that, Trayvon, another 100 years, until the Civil Rights Movement, of legalized oppression and discrimination known as segregation or Jim Crow, and it is little wonder that you, Trayvon, or my South Carolina-born mother, use the word "cracker" to describe certain kinds of "White" people we believe mean us harm. That does not mean we hate White people. It does not mean we hate anyone. Our words, our Black words, just like our Black music from the spirituals to the blues to jazz to soul to hip-hop, have been our way to explain what we see, what we feel, without rioting, without attacking, without, honestly Trayvon, going completely insane from what we've endured generation to generation. That does not mean calling anyone or any people a name is right. It is not. But to erase the context of why you uttered what you said, Trayvon, is to erase the entire history of a people in America.
It is also a lie to say that Black people like to scream racism at every turn. We do not, Trayvon, we do not. It is a lie that Black people do not work hard, do not have families and that we do not have dreams like any other group in America. And it is a lie to suggest that the only way Black people can handle a verdict like the Zimmerman verdict is to resort to violence.
I also am not with people in our nation suggesting, directly or indirectly, that Black people should simply get over the past, act like it never happened. If we did that, if any people did that, Trayvon, be they us, or Latinos, or Asians, or Native Americans, or women, or the gay community, or our Jewish sisters and brothers, we would be denying ourselves, our own realities, and our own humanity. Every story is important, every story should be told, each one of us should be treated and respected and honored as equal human beings. But that is the opposite of what the Zimmerman jury did with the "not guilty" verdict, Trayvon. That verdict says you had no real rights as a citizen, as a human being.
But I have news for George Zimmerman, for his defense team, for the jury, for the supporters of Zimmerman across America, and for those who love to fan the flames of hatred and division. They who hate with their hearts and their minds and their eyes are clinging to the tall tale that Black males are dangerous, immoral, violent brutes, Trayvon. Does not matter if it is you, or me, or Jay-Z, or LeBron James, or Barack Obama. When someone paints you into a corner like that, puts you in a box like that, you do not even have the right to stand your ground, Trayvon, to defend yourself. Anything you do makes you a menace to society, a threat, a problem. Anything. But if we are not free, Trayvon, neither is anyone else. We are all connected. George Zimmmerman may have been found "not guilty," but he is spiritually and mentally in jail for the rest of his life. And so are the people who support him. I wish nothing bad on anyone, ever, but evil cannot exist freely. There is price to be paid for evil always, and that price are the permanent holes in one's soul.
Regardless, Trayvon, this letter is for you, not for them. And for the people who are truly willing to listen, and learn. I know from the anger, hurt, and sadness of that verdict has come, in just a few days, an incredible outpouring of support for you, for your family, and a bottomless love for what democracy and justice should look like. My organization and I helped to produce one of the many New York City rallies the day after the verdict, and a massive march that shut down Times Square, Trayvon. And it was not just Black people, or young people, but every kind of human being you can think of was out there for you, crying, chanting, speaking, protesting, marching, demanding that this country, as it celebrates the 150th anniversary of the Emancipation Proclamation, and the 50th anniversary of Dr. King's "I Have A Dream" speech, that we actually live up to who we say we are, in the Constitution, in these symbolic historical salutes.
For how can we, America, even remotely think we can tell nations overseas what civilization should be, what democracy should be, if we cannot get it right ourselves here in 2013? If a young boy like you can be murdered so callously, so casually, like your life is as insignificant as that of a dead insect.
But you are not dead, Trayvon. You are alive; you live because your death is not in vain. Just as how Emmett Till's despicable murder in Mississippi in was the spark that lit the social explosion that became the Civil Rights Movement, I know we have a new movement afoot in our America, Trayvon, via marches and rallies and Twitter and Facebook and cellphones and every other way imaginable, remixed and rebooted for the 21st century. People are tired of all the guns, of all the violence, be it what happened to you, what's happening in our inner cities, or what is happening in our suburbs. People, Trayvon, are tired of all the ways we have been and continue to be divided from each other, at how we go at each other throats, on TV, on social media, in person.
Some of us know, Trayvon, that when any society would tolerate this much violence to its own citizens, no one is protected from it. Not school children in Newtown, Connecticut, not runners nearing the finish line at the Boston Marathon, not the horrific attacks on Latino immigrants everywhere. Not an abused woman named Marissa Alexander, Trayvon, who, like you, is from Florida. So many of us turn such a deaf hear to violence against women and girls that while we have marched and rallied for you, a male, this woman is sitting in a Florida jail for 20 years simply for firing a warning shot that struck no one in response to the domestic violence of her husband. Was this woman not standing her ground, Trayvon? Does her life not matter either, Trayvon?
So I know your death is not in vain, Trayvon, because it has brought so many people together. But the trick, now, is to keep us together. It is for us to organize that even as we forever challenge things like racism, which we must, without fear or apology, that we must also learn how to love and honor each other, as sisters and brothers, because that is what we are, Trayvon, that is what we are. And to our sisters and brothers who live in profound denial that racism actually exists in America, we will do what my mother has always said we should do: we will pray for them, and hope that one day they will wipe distorted history from their eyes, wipe hatred and division from their eyes, wipe their deals with the devil from their eyes, and see, Trayvon, that you are the son of us all, no matter who we are.
Finally, Trayvon, your life has become history. There is no way you could have known this when you went to the store that fateful night to get a bag of Skittles and a can of iced tea. There is no way you could have known this when you first felt the rain drops and you put that hoodie on your head. There is no way you could have known this when you first spotted George Zimmerman following you. And there is no way you could have known this when you struggled with George Zimmerman, for your freedom, for your humanity, for your life. His gun may have taken away your breath, Trayvon, but it never took away the mighty spirit you were given. The spirit of unity you gave to those of us who've put aside our differences, to say, in your name, enough.
Because in the tragedy of what happened to you, Trayvon, you've given us all a reason to understand why we must go forward, to have love and compassion for another, to heal and change America, and this world, with the same determination in which you fought for your life. We have no other choice, Trayvon. We have no other choice—
Sincerely,
Kevin
Kevin Powell is an activist, public speaker, and author or editor of 11 books. He is president of BK Nation, a new national organization. Email him at [email protected], or follow him on Twitter @kevin_powell
- See more at: http://www.vibe.com/article/dear-trayvon-letter-america-pg-2#sthash.xU21xGB1.dpuf