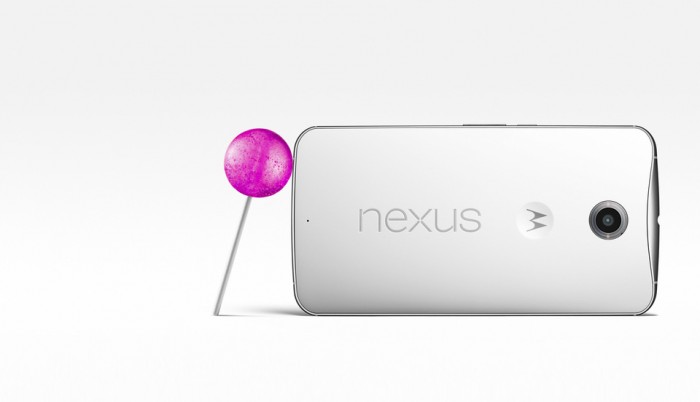 Google follows up the release of Apple's iPhone 6 and 6 Plus with a new smartphone of their own, the Nexus 6. Manufactured by Motorola, the biggest Nexus phone thus far features a 6-inch display – bigger than both the iPhone 6 Plus and Galaxy Note 4. Specifications include a Quad HD display, a Snapdragon 805 processor, a 13-megapixel rear camera, a 2-megapixel front camera, a 3220 mAh battery and two front-facing speakers. Internal storage is available either 32GB or 64GB options while the device comes in either blue or white.
The Nexus 6 runs on Android 5.0 Lollipop which is also being launched today. The operating system was first demonstrated back in June, when Google unveiled a brand new design style for Android that featured a playful and colorful look throughout based on simple shapes and sheets of paper. Lollipop also includes a battery saving feature that can extend a phone's life by up to 90 minutes for those times when you really need to be reachable. Perhaps best of all, the Nexus 6 also comes equipped with one of Motorola's Turbo Chargers, which can charge the phone back up to six hours' worth of battery life in 15 minutes.
The Nexus 6 will be available to pre-order on October 29 and will be available in stores beginning in November. It will retail for $649 unlocked or on a monthly contract. The unlocked model will work on all four major U.S. carriers and Google says the Nexus 6 will also be offered through AT&T, T-Mobile, Verizon Wireless, US Cellular and Sprint. The Nexus 5, meanwhile, will continue to be sold.