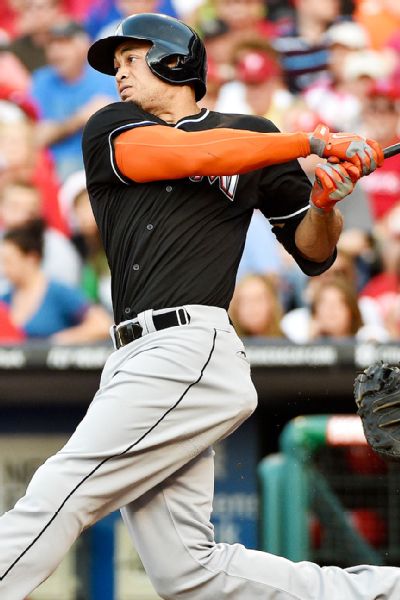 The Miami Marlins and Giancarlo Stanton have agreed to a megadeal that will pay the slugger $325 million over 13 years, sources have confirmed to ESPN's Buster Olney.
The deal, which is done pending approval by the commissioner's office, may be announced in a Wednesday news conference in Miami. The richest contract in North American sports history contains a full no-trade clause and an opt-out after six seasons.
"We're excited to look to the future with this exciting young man. He's a wonderful kid … extremely bright," Marlins owner Jeffrey Loria told CBSSports.com.
Stanton, who has 154 career homers at age 25, doesn't become a free agent until after the 2016 season.
Stanton's 2014 season ended Sept. 11 when he was hit in the face by a pitch. Despite missing the final 17 games, he led the NL with 37 homers and a .555 slugging percentage for the Marlins, who went 77-85 but ended a three-year streak of last-place finishes in the NL East.
Stanton finished second in NL MVP voting on Thursday.
The last time the historically thrifty Marlins spent big was before a poor 2012 season, the first in their new ballpark. Their 2014 payroll of $52.3 million was the lowest in the majors.