The writers for Fast & Furious 7 are working furiously to rewrite the movie= 's script while trying to salvage scenes Walker shot so he can play a prominent role in the film.
Sources say writer Chris Morgan now is at work crafting revisions to the script that Universal execs hope can retire Walker's character from the series using scenes already shot. If he succeeds, cast and crew could be called back to work by late January — but that's a big if.
The other possibility is that Morgan is not able to come up with an appropriate way to write out the character of Brian O'Conner. If that happens, the whole production may start from the beginning, which would be unprecedented in movie history.
According to a knowledgeable source, the studio already has poured about $150 million into the film, a bill that its insurance firm, Fireman's Fund, might have to pay in full if Universal concludes the picture must be started anew. Fireman's Fund declined comment, as did Universal.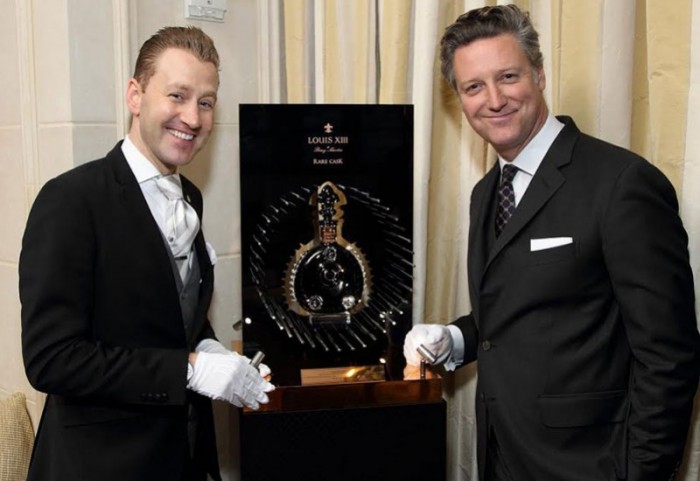 Yesterday, Rémy Martin's iconic Louis XIII Rare Cask 42,6 coganc arrived at The St. Regis Atlanta in style. The hand-crafted Baccarat-designed decanter was personally hand-delivered by Rémy Cointreau executive Yves de Launay, escorted in a 1935 Duesenberg convertible. Ironically enough, the Duesenberg was originally owned by the late Madeline Astor, wife of St. Regis founder John Jacob Astor IV. The arrival was followed by a champagne sabering and tasting in The St. Regis Wine Room.
And now, here's the price for a sip of France's national treasure:
½ oz. $1,050
1 oz. $2,100
1 and ½ oz. $3,150
All Louis XIII de Rémy Martin cognac is a blend of 1,200 eaux de vie, 100 years in the making, and aged in oak barrels that are several hundred years old. Decanters of Louis XIII Rare Cask 42,6 Coganc will set you back approximately $22,000.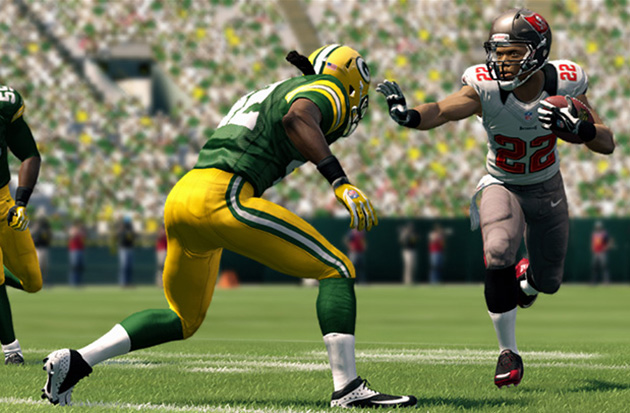 Before you hop on the sticks and pick your opponent for another four quarters of Madden or a total-ninety in FIFA with those surreal visuals that often enable you to inject yourself onto the turf, you can date back to nearly 60 years when someone your age was battling a moving line to avoid being scored on.
The original video game graphics weren't so much different than the language and imagery we've become accustomed to seeing while scrolling through our favorite blogs and apps. At most, you'd have the option to do four things on a console when playing: turn on the system; load the game; play against someone; and finally, turn it off.
And that was what you would call mind blown.
With the Ataris, ColecoVisions, and Commodores of the gaming landscape, to the Nintendos, Segas, Xboxes, and PlayStations that evolved graphics into what they are today, colors and shapes steadily formed through games like Tecmo Bowl and Jordan vs. Larry Bird One on One. Now, the details trickle down to MJ's flailing tongue and Anthony Davis's tuned unibrow.
Many gamers aren't too familiar with the ancestors that came before the current titleholders, but the old folks paved the way for the youngsters to thrive. Yes, these aren't your jagged lines generously described as "groundbreaking," but it's important to know your history. So read on as we discuss the evolution of graphics in sports video games from the '80s to today.
1980s
The graceful Julius "Dr. J" Irving found himself as the cover boy alongside Celtic's legend Larry Bird in One on One: Dr. J vs. Larry Bird (1983). On the Atari 7800 platform, graphics began to take a more rounded aesthetic to mimic arms and legs in reality. Even Dr. J's immaculate afro was replicated.
Six years later, the originator of freak athletes led the release of the first licensed and commercial NFL game, Tecmo Bowl (1989), for the NES. Adding bright colors and introducing crowds into the fold, sports games began to mirror their real-life counterparts.
1990s
The console roster began to grow substantially with Sega, Sony and Nintendo leading the industry as Atari and Colecovision started to fossilize. Measuring system output in the form of bits, Sega Genesis and Super Nintedo ruled the earlier part of the '90s with their 16-bit offerings of Bulls vs. Lakers and the NBA Playoffs (1991). Physical features also started to evolve as graphics began to move much more fluidly.
When Sony debuted the PlayStation in 1994 and Nintendo released the Nintendo 64 in 1996, graphics reached a point far beyond that of its Pong-like predecessors. You were able, for the first time ever, to vaguely recognize players without the numbers or names on their shirt. The added depth of three-dimensional gameplay made games like Madden NFL 97 (1996) and NBA games far more compelling.
2000s
Sega and Sony caused a paradigm shift in the capabilities of gaming with the Dreamcast and PlayStation 2 when introduced in 1998 and 2000, respectively. But it was right when the new millennium began that each system etched riveting graphics with gameplay. Pushing hardware specs to pump out 128-bits to project games on par with detailed computer-generated imagery, games like NBA 2K1 (2001) made the world notice the true capabilities of next-generation consoles. Colors, body movements and an unprecedented attention to detail brought graphics closer to real life than ever before.
Sega soon dropped out and Microsoft, although late to the game, decided to join in and play alongside Sony and Nintendo with the Xbox in 2001. By 2007, all three companies released their next-gen installments with the Xbox 360, PlayStation 3 and Wii. The graphic playing field was meant for two as the latter opted for a more casual, family-friendly appeal instead of sweet eye-candy. Sony and Microsoft's system's questioned whether or not visuals could get any better in games like NBA Live 06 (2005) as players dropped 40 points with Kobe or cocked back for a nasty dunk with LeBron.
Today
Sony recently put the world on notice with their PlayStation 4 system while Xbox stirred up the tech industry with the Xbox One. There's a sense there has to be a plateau for graphics, especially in sports games, but that doesn't seem to be the case with the option of customizing a full Nike basketball roster of kicks with LeBron's, Kobe's and Durant's. In games like FIFA 14 (2013), the logo on the footwear is as clear as the player's face rocking them, making you wonder what will come after these eighth-generation consoles reach their final cycle. Next time around, Sony and Microsoft might turn your living room into a virtual basketball court.
"Great spirits have always encountered violent opposition from mediocre minds."
-Albert Einstein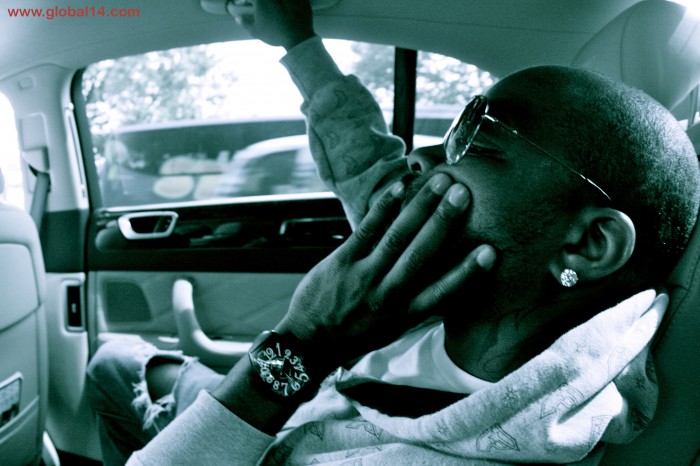 Garth Brooks earns his ninth No. 1 album on the Billboard 200 this week, as his new boxed set, "Blame It All on My Roots: Five Decades of Influences," jumps 3-1 in its second week.
The sizable package (which contains six CDs and two DVDs) is exclusively sold through Walmart, and moved 146,000 copies in the week ending Dec. 8, according to Nielsen SoundScan. Aweek ago, it bowed at No. 3 with 164,000 from fewer than four days of sales. (It was released on Thanksgiving Day.) The set carries a list price of $29.98, but is sale-priced for $24.96.
Brooks is tied for the most No. 1 albums with the Rolling Stones and Barbra Streisand, with nine each. Ahead of them on the all-time most-No. 1s list are Elvis Presley and Bruce Springsteen (both with 10 No. 1s), Jay Z (13) and the Beatles (19).
"Blame It All on My Roots" is Brooks' second boxed set to reach No. 1, following the six-CD collection "The Limited Series" in 1998.
"Blame" is also the first No. 1 album to contain more than two discs since 2003, when Led Zeppelin's three-CD live set "How the West Was Won" debuted atop the list. It was the first three-or-more disc album to hit No. 1 since—you guessed it—"The Limited Series."
Last week's No. 1, One Direction's "Midnight Memories," falls to No. 2 with 117,000 (down 79% in its second week).
Kelly Clarkson's "Wrapped In Red" returns to its debut and peak, as it climbs 6-3 with 112,000 (though it's down 15%). It's the first of five Christmas albums in the top 10 this week.
Coming in at No. 4 is theonly debut in the top 10: Britney Spears' "Britney Jean." The diva collects her ninth top 10 set with the arrival, as the album bows with 107,000. That's a bit smaller than the industry forecast, which pegged it to start around 115,000 to 120,000.
The new effort is the singer's eighth studio album, and follows the No. 1 debut of 2011′s "Femme Fatale" (276,000). All of her studio efforts have reached the top four of the chart. (She additionally earned a top 10 set with a best-of album, "Greatest Hits: My Prerogative," which went to No. 4.)
"Britney Jean" logs Spears' lowest sales debut for a studio set. Previously, her 1999 debut album, ". . . Baby One More Time," tallied her smallest start: 121,000.
"Britney Jean's" lead single, "Work B**ch!," peaked at No. 14 on the Pop Songs airplay chart (known as Mainstream Top 40 on Billboard.biz) and spent eight weeks on the list. It's the diva's lowest-charting lead single from a studio set since 2001′s "I'm a Slave 4 U" (from "Britney") went to No. 15. The eight-week run of "Work" on the chart is the shortest visit to the list for any of Spears' lead-off tracks from a studio album.
A week after "Work" fell off the tally, the second single from "Britney Jean," "Perfume," debuted. This week, in its fourth chart week, it climbs 27-22 (up 34% in spins). The music video for "Perfume" premiered Dec. 10.
Notably, "Britney Jean" is Spears' first studio album to arrive to market without a live performance on TV (or elsewhere) from the singer. Her last album was supported by three TV gigs during release week: an MTV concert special "I Am the Femme Fatale" and performances on "Jimmy Kimmel Live!" and "Good Morning America."
While she hasn't performed live yet for "Britney Jean," Spears has done many interviews for TV, radio and print press in support of the album.
The entertainer has also been busy of late with rehearsals for her upcoming concert residency at Planet Hollywood in Las Vegas. The show starts Dec. 27 and has 36 performances currently on sale, through August 2014. She's scheduled to perform 50 shows each in 2014 and 2015.
Following Spears on this week's Billboard 200 is the Robertsons' "Duck the Halls: A Robertson Family Christmas," slipping one slot to No. 5 with 105,000 (down 23%). Eminem's "The Marshall Mathers LP 2″ ducks 2-6 with 84,000 (down 58%).
Pentatonix rides its viral hit "Little Drummer Boy" to a career-high week for the a cappella group. The act's "PTXmas" (EP) flies 29-7 with 60,000 (up 119%). The ensemble's video for "Little Drummer Boy" was uploaded to YouTube on Nov. 25 to Pentatonix's official channel and collected 16.5 million views through Dec. 10.
According to YouTube, thevideo earned its highest daily views on Dec. 4, when it scored nearly 1.8 million views. Its popularity then dipped, but stayed strong throughout thetracking week (which ended Dec. 8).
"Little Drummer Boy" is one of two new songs added to the recent deluxe reissue of "PTXmas." The EP was first released in 2012, and now sports seven songs.
Michael Bublé's former No. 1 album "Christmas" returns to the top 10, jumping 16-8 with 57,000 (up 10%). The set was released in 2011, and spent five weeks at No. 1 during its first holiday season. It then rescaled the chart in late 2012 during Christmastime, reaching No. 3 on the chart dated Dec. 29.
Katy Perry's "PRISM" slides 5-9 with 51,000 (down 62%).
Closing out the top 10 isMary J. Blige's "A Mary Christmas," which notches its first week in the top 10 (jumping 15-10 with nearly 51,000—down 10%). It's Blige's 12th top 10 album, stretching back to her debut set, "What's the 411?," which peaked at No. 4 on Sept. 26, 1992.
Over on the Digital Songschart, Pitbull's "Timber," featuring Ke$ha, holds at No. 1 with 193,000 (down 19%). The rest of the top four are non-movers as well, as Eminem's "The Monster," featuring Rihanna (No. 2 with 186,000; down 19%); a Great Big World & Christina Aguilera's "Say Something" (No. 3 with 165,000; down 16%); and OneRepublic's "Counting Stars" (No. 4 with 146,000; down 17%) remain at Nos. 2-4, respectively.
One Direction's "Story ofMy Life" ascends 7-5 with 108,000 (down 8%), Passenger's "Let Her Go" rises 8-6 with 107,000 (down 7%), and Lorde's "Royals" moves 5-7 with a little more than 107,000 (down 26%).
Imagine Dragons' "Demons" falls 6-8 with 94,000 (down 24%), Avicii's "Wake Me Up!" is up 11-9 with 78,000 (down 21%), and Perry's "Roar" is stationary at No. 10 with 68,000 (down 31%).
Overall album sales in this past chart week (ending Dec.
totaled 7.1 million units, down 17% compared with the sum last week (8.6 million) and down 16% compared with the comparable sales week of 2012 (8.5 million). Year-to-date album sales stand at 260.7 million, down 8% compared with the same total at this point last year (283.8 million).
Digital track sales this past week totaled 19.6 million downloads, down 6% compared with last week (20.9 million) and down 16% stacked next to the comparable week of 2012 (23.3 million). Year-to-date track sales are at 1.2 billion, down 5% compared with the same total at this point last year (1.2 billion).
Next week's Billboard 200competes with the same week in 2012 when: Taylor Swift's "Red" held at No. 1 with 208,000 (up 25%), while Bruno Mars' "Unorthodox Jukebox" debuted at No. 2 with 192,000.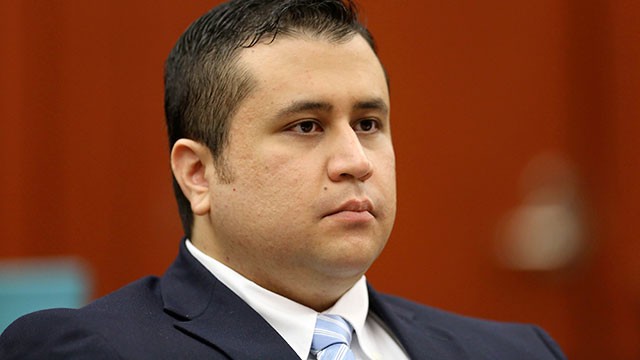 Florida prosecutors will not charge George Zimmerman after a domestic dispute with his girlfriend last month, State Attorney Phil Archer said Wednesday.
The decision not to pursue the case comes days after Zimmerman's girlfriend, Samantha Scheibe, said in a court document that she didn't want him to be charged.
"Upon reviewing the recent affidavit of the Ms. Scheibe and taking into account the conflicting statements about what occurred, the failure to cooperate with the ongoing investigation, and a lack of any other corroborating evidence or witnesses, there is no reasonable likelihood of successful prosecution," Archer said in a prepared statement.
Zimmerman was arrested on November 18 at Scheibe's Apopka, Florida, home after the two had a heated fight. According to a police report about the incident, Scheibe said that after an argument, Zimmerman broke a table with a shotgun and then pointed it at her "for a minute."
Police said he was arrested on suspicion of aggravated assault and misdemeanor counts of domestic violence battery and criminal mischief — accusations that Zimmerman denied.
"I believe that the police misinterpreted me and that I may have misspoken about certain facts in my statement to the police," Scheibe said in a signed affidavit this week. "I do not feel that the arrest report accurately recounts what happened."