Jagged Edge Tour Dates
Last week, Justin Timberlake dropped the first single off his forthcoming The 20/20 Experience (2 of 2), "Take Back The Night." It just so happens that the song shares the same name of a sexual assault awareness group, and, while there is no explicit/implicit connection between the two, those involved are not very pleased.
According to Katherine Koestner, the foundation's Executive Director, Take Back The Night's lawyers sent a letter to Justin stating that he had used their name without permission. However, according to JT, he was previously unaware of the organization's existence.
Timberlake released the statement below:
"Upon the release of my new single 'Take Back The Night', I was made aware of an organization of the same name called The Take Back The Night Foundation.

"I wanted to take this opportunity to let all know that neither my song nor its lyrics have any association with the organization. As I've learned more about The Take Back The Night Foundation, I'm moved by its efforts to stop violence against women, create safe communities and encourage respectful relationships for women—Something we all should rally around.

"It is my hope that this coincidence will bring more awareness to this cause."
After reading his statement, Koestner immediately issued a response, in which she confirmed that the group was no longer looking to sue Timberlake:
"At this point, we're going to bow down gracefully, and accept that fighting this in court probably isn't the best use of anyone's time. It's best to focus on the mission, and his stated support is important to us. Mostly, it was shocking that an institution that goes back to 1973 went unnoticed by the likes of Justin Timberlake. It shows how much visibility we really need."
Audio clip: Adobe Flash Player (version 9 or above) is required to play this audio clip. Download the latest version here. You also need to have JavaScript enabled in your browser.
SoundCloud: Robin Thicke – The Good Life
Robin Thicke continues to release new music as he drops his latest hit The Good Life. This is another joint featured on Robin upcoming album Blurred Lines, which will hit stores on July 30th.
Fabolous has released a new visual for Money Talks. The track was featured on Funkmaster Flex's mixtape called Who You Mad At? Me Or Yourself?, which is available right now.
This is part of the Zane Lowe Interviews Jay-Z. This is were Jay-z  breaks down the track 'Holy Grail' and talks about fame, media, Kanye West and more.
INTERESTING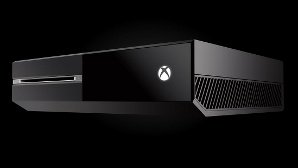 Xbox One can play games while they're still downloading to the system, too. Microsoft confirmed to Polygon that, much like PS4, its console can get gamers into the action by loading the necessary files for early gameplay first.
Microsoft already confirmed physical games could be played while installing from the disc (which is good, since you have to install them), but this announcement brings its quick-play options into closer parity with PS4.
Do you think the ability to play before your download completes will affect whether you buy games physically or digitally?

"Be willing to give that extra effort that separates the winner from the one in second place."
-H. Jackson Brown Jr