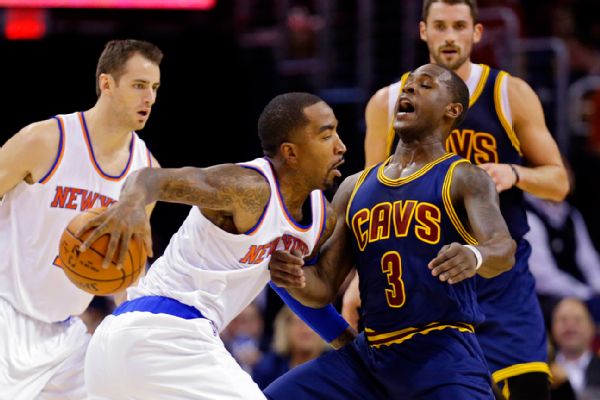 The Cleveland Cavaliers, New York Knicks and Oklahoma City Thunderare in serious talks on a three-way trade, sources told ESPN.com.
As part of the discussions, Dion Waiters would go to the Thunder, J.R. Smith and Iman Shumpert would go to the Cavs and several players with nonguaranteed contracts would go to the Knicks including Lance Thomas from the Thunder, sources said.
The Cavs pulled Lou Amundson and Alex Kirk, both of whom have nonguaranteed deals, out of their game with the Philadelphia 76ers on Monday night. Smith was pulled from the Knicks game in Memphis as well.
Both the Cavs and Thunder have trade exceptions that can be used to facilitate the trades.
Final details were still being worked out by the teams Monday night.