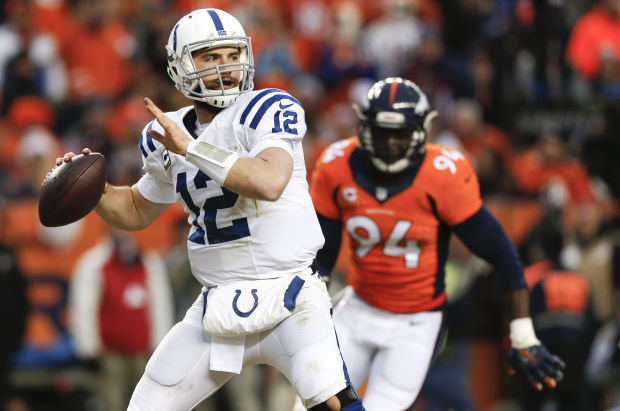 After a crushing 24-13 loss to the Indianapolis Colts that shattered another season's worth of Super Bowl dreams for the Denver Broncos. Manning and the offense was limited against the Colts. The first drive went well. A 32-yard pass to Julius Thomas set up a touchdown. That was the last time the Broncos got into the end zone, and that was the longest pass for Denver the entire game. The Broncos set an NFL record for points scored in a season in 2013.
This isn't that offense. Manning's arm, which has not been all that strong since his neck surgeries, seemed to weaken as the season went on. Manning had just a 76.8 rating in December. To put that in perspective, Jets quarterback Geno Smith had a 77.5 rating for the season. Manning's rating against the Colts, when he was 26-of-46 for 211 yards, was just 75.5.
The Broncos now enter a fascinating offseason. They were built to win now, a team coming off an AFC championship hoping to keep Manning's Super Bowl window open with the help of several free agents brought in by general manager John Elway. That push resulted in a one-and-done playoff season.