Jagged Edge Tour Dates
Don Cannon has been appointed as Def Jam's Vice President A&R. Cannon will be based in Atlanta and work in conjunction with head A&R, Karen Kwak and President & COO, Steve Bartels. Says Cannon:
"A music person can only dream about being at Def Jam, the most important  hip-hop destination in the world. I feel I have a cutting edge vision for where the culture and hip-hop are heading and I'm excited to be joining the team.  I'm already working 24/7 to drive the innovation of music forward and I'm confident we'll land some big successes in the very near future."
Audio clip: Adobe Flash Player (version 9 or above) is required to play this audio clip. Download the latest version here. You also need to have JavaScript enabled in your browser.
SoundCloud: Iamsu! Feat Problem – The Realest
Iamsu! is back with this brand new joint called The Realest featuring Problem. This joint will be featured on Iamsu! mixtape titled KILT 2 which drops tomorrow.
Audio clip: Adobe Flash Player (version 9 or above) is required to play this audio clip. Download the latest version here. You also need to have JavaScript enabled in your browser.
SoundCloud: B.O.B. – My Life
Hustle Gang own B.O.B. kicks off the week with a new frestyle over Lil Wayne's single Love Me. B.O.B upcoming album titled Underground Luxury, is coming soon later on this year.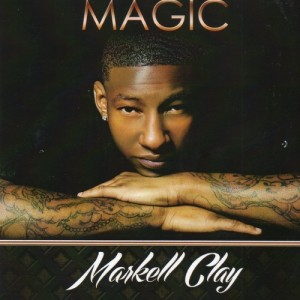 Audio clip: Adobe Flash Player (version 9 or above) is required to play this audio clip. Download the latest version here. You also need to have JavaScript enabled in your browser.
SoundCloud: Markell Clay- Magic Prod By Jamezz Bonn
Its Monday once again and that means its that its time for Silent Dj Sleeper Of The Week. This week pick is Magic by Markell Clay produced by Jamezz Bonn. Once Again don't forget hit up Silent Dj on Global14 for more $ilent Dj sleepers.
Hit-Boy decides to release his own remix of Kanye West's New Slaves track and flips it to create'New Chains (James Somersett).
DJ Drama gives us some of the behind the scenes look of the he festivities that took place during the BET Awards weekend. Special guest appearances include Janelle Monae, Dole White, Q Deezy, Miss Info, 2 Chainz, Skeme, Game, Too $hort, T.I., Problem, Don Cannon, Nick Cannon, Chris Brown, Yo Gotti, French Montana, Ty Dolla $ign & Wiz Khalifa.