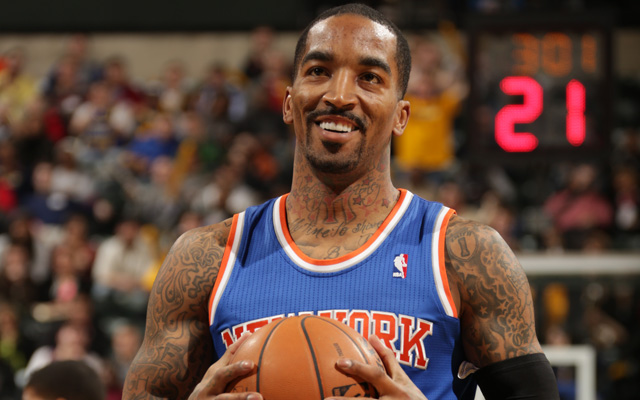 New York Knicks sixth man J.R. Smith will be suspended for five games without pay because he violated the NBA's anti-drug policy, the league announced Friday.
Smith's suspension will begin only when he is physically able to play, an important clause after the reigning NBA Sixth Man of the Year Award winner had patellar tendon surgery on his left knee this offseason. Smith may be available for the start of the season, though he is not expected to join the team in time for training camp.
The 27-year-old shooting guard is coming off the best season of his nine-year NBA career, averaging career highs of 18.1 points and 5.3 rebounds a game. The Knicks went 54-28 with Smith as their No. 2 scorer, reaching the second round of the playoffs before bowing out to the Indiana Pacers.
Smith signed a four-year contract extension with the team this offseason, as the Knicks banked on the shooting guard having outgrown past disciplinary problems.
"A lot of times previously in my career, I had negative energy coming into the gym, not wanting to be there, joking around, goofing off," Smith said during last season. "This year, it's been more serious. I understand every road trip we take is a work trip, not just a play trip."