I DONT THINK I HAVE EVER SEEN A FOOTBALL TEAM, MORE HATED THAN THE COWBOYS,SMH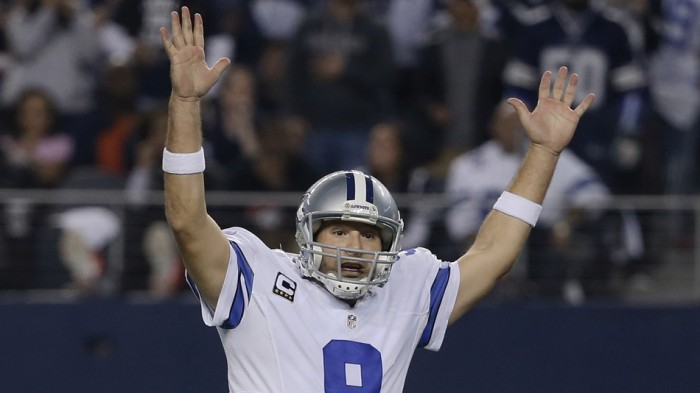 Mix the NFL playoffs' Wild Card round, America's most divisive team and an epic botch job by game officials. What do you get?
Sunday night's, um, eventful Dallas Cowboys win over the Detroit Lions, replete with a heaping side dish of outraged, the-fix-was-in conspiracy cries.
During the fourth quarter of the Cowboys vs. Lions NFC Wild Card game, Dallas linebacker Anthony Hitchens appeared to interfere with Detroit tight end Brandon Pettigrew on a third-down pass play intended for Pettigrew. A flag was thrown and the game's referee announced a pass-interference penalty.
The Lions, up 20-17 with eight minutes to play, would have gained a critical first down while looking to all but put the game away with a touchdown drive. Here's a screenshot from the play: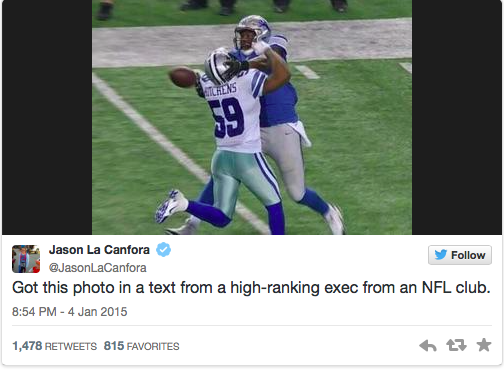 Seemed simple enough. But wait! Seconds later, the referee picked up the flag and the apparent penalty was not enforced. No one knew why and no explanation was immediately offered by the NFL or game officials. During the confusion, Cowboys receiver Dez Bryant ran from the sideline onto the field to protest the call — which should have been a personal foul penalty.
Officials miss calls all the time — ragging on referees is a favorite pastime of NFL fans — but this? This was super weird. To have a call made, then mysteriously ignored — as opposed to simply missed in the first place — mystified longtime NFL players, coaches and observers: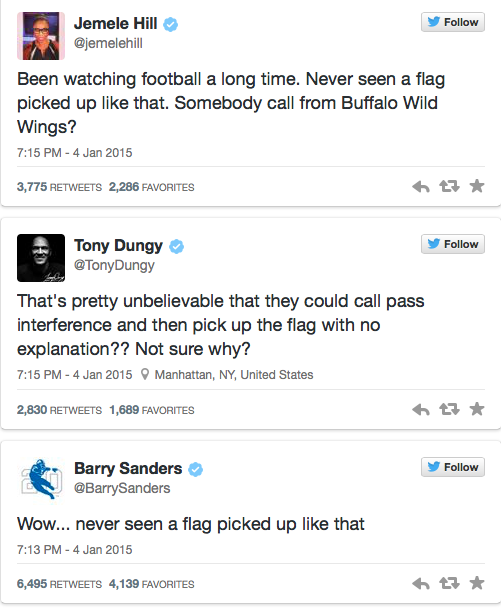 Instead of continuing on their potential scoring drive, the Lions were forced to punt. Dallas would go on to win the game 24-20. Detroit blew its lead for a variety of reasons, including plenty of mistakes of their own, but the "wait, never mind" pass interference non-call was the game's pivotal moment.
Former NFL officials were baffled: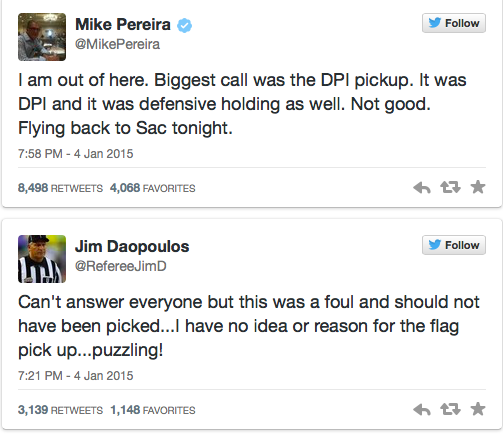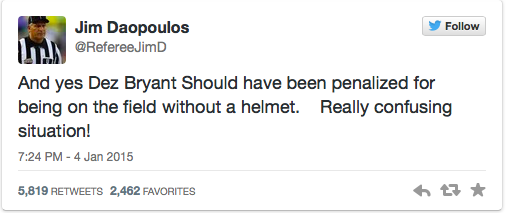 Even Game of Thrones author George R.R. Martin was angry! He wrote on his personal LiveJournal blog (yes, he has a personal LiveJournal blog) that "If I was a Detroit Lions fan, I'd be screaming for referee blood about that."
After the Cowboys sealed the deal, this tweet from the NFL's official account seemed to beg for bitter responses: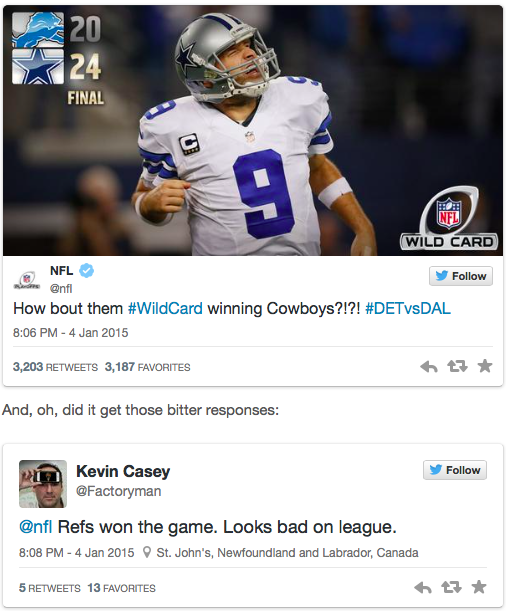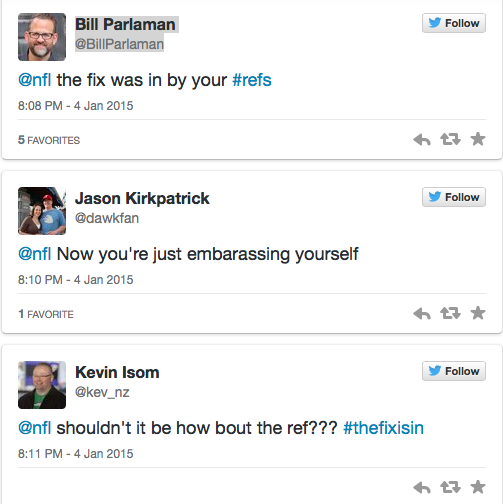 The game's ultimate result sets up a playoff matchup next week between the Cowboys and the Green Bay Packers — arguably the NFL's two most iconic franchises clashing in a game that's sure to draw monstrous ratings.
Was the fix actually in?
The #fix hashtag was full of venom toward the NFL after the controversial play, but an actual fixed result is a heady, heady charge that would need much, much more supporting evidence for anyone to come anywhere near proving.
Of course, it's already a problem that NFL referees are held in such low regard, so much so that a suggestion of a tampered result can gain traction. The moment was, in every way, awful for the league. It's also worth mentioning that the past few months plagued by domestic violence scandals have done anything but give the NFL an appearance of transparency and credibility.
Here's how referee Pete Morelli explained the sequence of events after the game: "The back judge flew his flag for pass interference. We got other information from another official from a different angle that thought the contact was minimal and didn't warrant pass interference. He thought it was face-guarding."
Face-guarding is a penalty in college football, but not in the NFL. In the NFL, penalty calls are not reviewable.
Now, for the truly conspiracy-minded, there is a juicy little nugget from this past August: Executives from around the NFL were peeved when footage emerged appearing to show Dean Blandino, the NFL's head of officiating, carousing with several women and the son of Dallas owner Jerry Jones aboard a bus adorned with the Cowboys' logo. As one amateur detective once said: