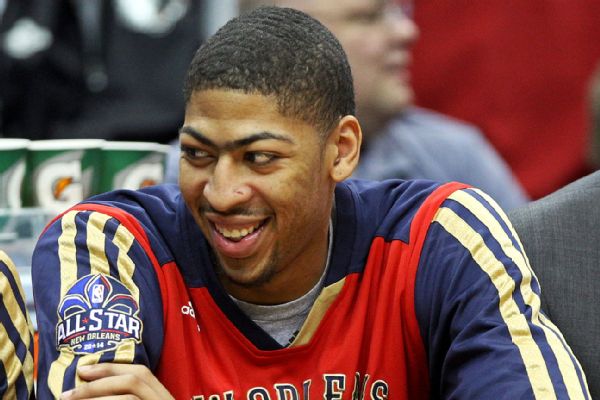 New Orleans forward Anthony Davis was chosen Friday to replace the injured Kobe Bryant in the All-Star Game, which will be played in his team's city.
Davis was nearly chosen as a reserve but missed by one spot in voting by Western Conference head coaches, a person with knowledge of the details told The Associated Press on condition of anonymity because vote totals were not released.
The 2012 U.S. Olympian ended up getting into the Feb. 16 game at Smoothie King Center when NBA commissioner Adam Silver chose him to replace Bryant, who was voted by fans to start but is still recovering from a broken knee.
Davis is averaging 20.5 points, 10.5 rebounds and a league-leading 3.3 blocks for the Pelicans. The No. 1 pick in the 2012 draft, Davis is also scheduled to play in the Rising Stars Challenge for rookies and second-year players next Friday.
Western Conference coach Scott Brooks will decide who replaces Bryant as a starter.