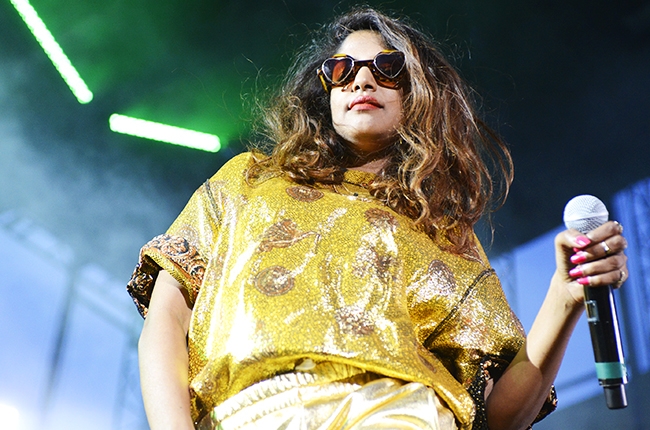 On Jan. 7, Diplo shared a 20-minute documentary video titled F10RIDA. It's a retrospective that focuses on the early stages of his career, especially assembling its namesake 2004 album. But M.I.A. — Diplo's former collaborator and girlfriend — revealed via Twitter that she's not happy about appearing in the clip.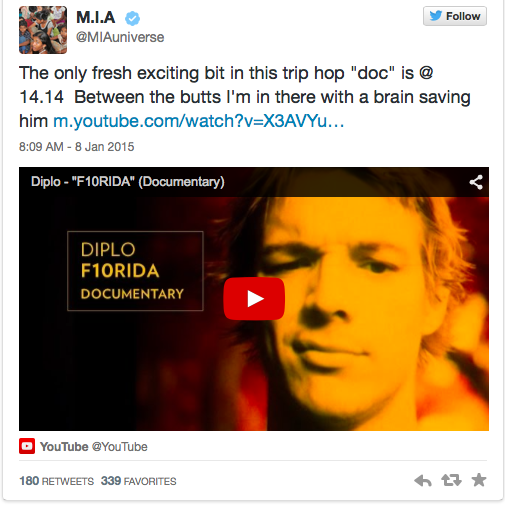 Indeed, there are a lot of butts in the video, and since the M.I.A. has been on bad terms with the producer for some time, this isn't surprising. Still, we liked getting a little studio footage of "Galang" and "Paper Planes" among all the booty-shaking.
Billboard Cover: Diplo on His Katy Perry Connection, Madonna Collaboration and 8-Figure Lifestyle
The video also features an interview with Will Ashon of the label Big Dada, which released F10RIDA back in 2004. The album was re-released in Dec. 2014.