Subway vowed last week to remove from its food a chemical that's also used to make foam plastics like yoga mats and shoe soles. The substance, azodicarbonamide, is commonly used among fast-food chains as a dough conditioner because it makes bread more elastic. Subway's promise to remove it comes after a food blogger's petition went viral online and gathered more than 78,000 signatures in just a few days.
1. McDonald's buns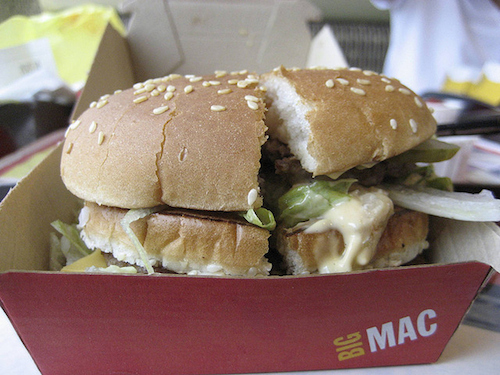 McDonald's uses it in its regular bun, bakery-style bun, Big Mac bun, sesame seed bun, bagel, and English muffin.
2. Chick-fil-A sandwiches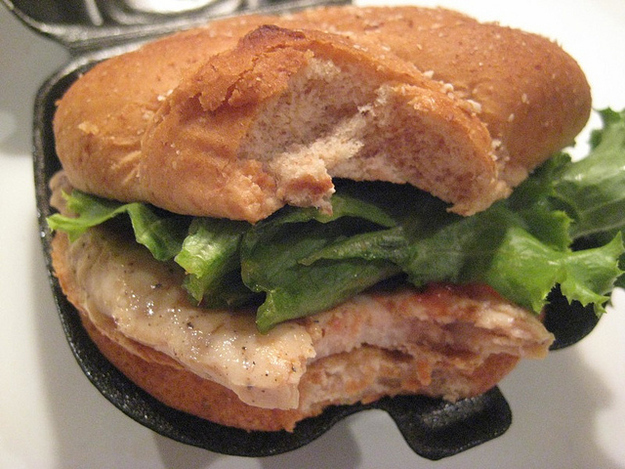 Chick-fil-A puts it in the bread used for its chargrilled chicken sandwich, chicken salad sandwich, and chargrilled chicken club sandwich.
3. Burger King buns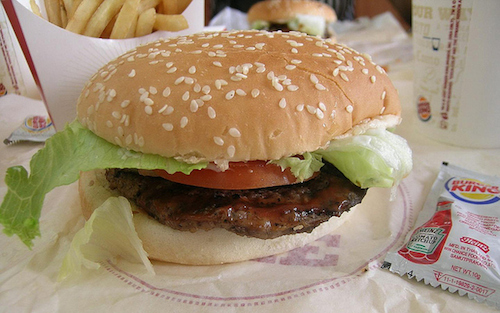 Burger King adds it to its specialty buns, artisan-style bun, sesame seed bun, croissant, English muffin, French toast sticks, and homestyle Caesar croutons.
4. Dunkin' Donuts pastries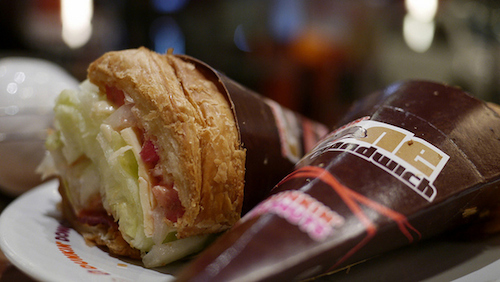 Dunkin' Donuts puts it in danishes, croissants, and Texas Toast. But maybe it'll stop. The chain told CNBC, "We are evaluating the use of the ingredient as a dough conditioner in our products and currently discussing the matter with our suppliers."
5. Pizza Hut's crusts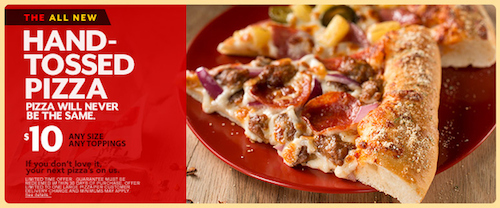 Pizza Hut has it in its hand-tossed style crust, mia crust, and yes, sadly, the stuffed crust too.
6. Wendy's bread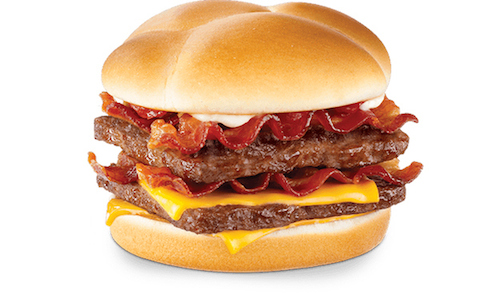 Wendy's puts it in bagels, premium toasted buns, sandwich buns, and panini bread.
7. Arby's buns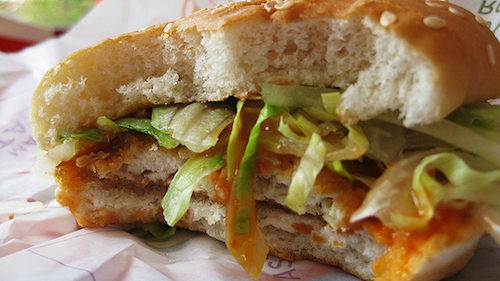 Arby's uses it in the sesame seed bun, onion bread, mini bun, marble rye bread, honey wheat bread, harvest wheat bun, croissant, and French toast sticks.
8. Jack in the Box bread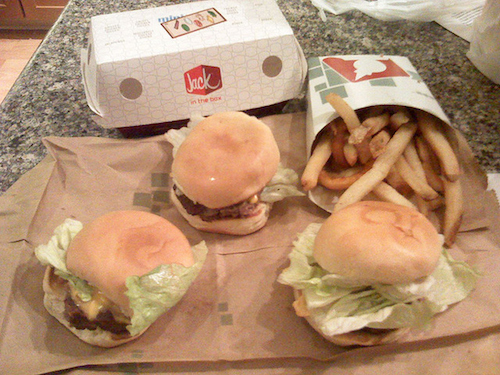 Jack in the Box makes its regular bun, bakery-style bun, jumbo bun, grilled sourdough bread, and croissant with azodicarbonamide.
9. Carl's Jr. buns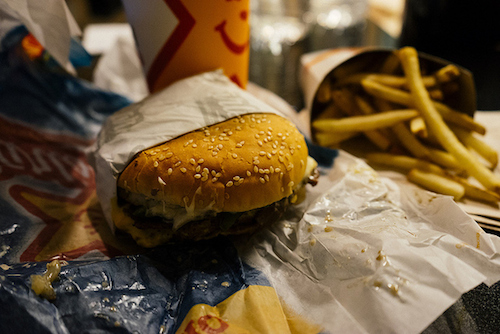 Carl's Jr. uses it in the plain bun, sesame seed bun, honey wheat bun, sourdough bread, croissant, and French Toast Dips.
10. Hardee's bread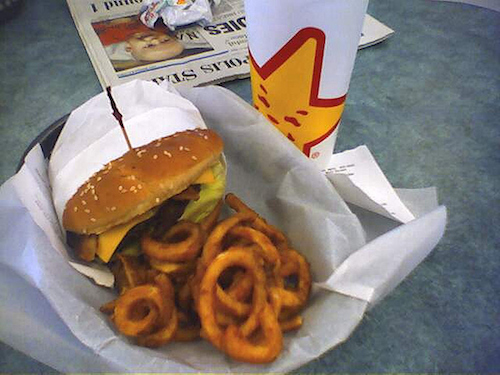 Hardee's adds it to its sourdough bread, hot dog bun, seeded bun, wheat bun, and croissant.
11. White Castle's bread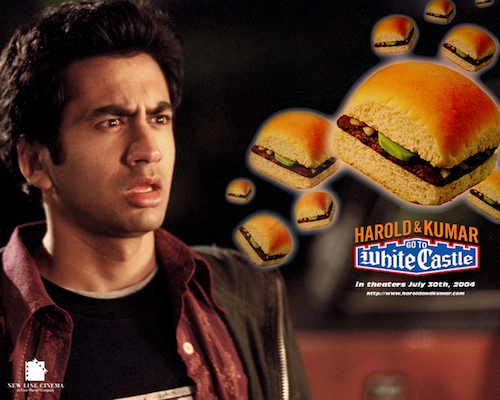 White Castle adds it to its sandwich buns, French Toast Sticks, Cloverhill Cheese Danish, Cloverhill Big Texas Cinnamon Danish, and Awrey Grande Cinnamon Swirl.