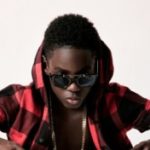 @youngswiper01
active 4 years ago
Base
Name

young swiper

Location

new castle, de

Hometown

columbia, sc

Sex
Birthday

2001-10-15

Bio

BIO: The young rapper known as Young Swiper is originally from Columbia,
SC, moved to Harlem, NY and now resides in New Castle, DE. He started to
pursue a rap career last year when he turned 12. His introduction into
Hip Hop was on a song titled Hot Youngin the video for this song can
be seen on YouTube. He has spent countless hours in 2015 writing,
listening to beats, and recording in the studio. His first performance ever,

August 30, 2015 included his songs Benji Franklin, and Wasabi at the Dover

Urban Music Festival; where Young Swiper alongside his brother/hype man

Freddie Fresh took home the trophy for best performance. Young
Swiper was then requested to open up and enter the Philly Song Battle
where he shared a set with Young Taz and he left a winner once again.
Young Swiper has since had many performances including the Underground
Hip Hop Awards at BB Kings and Coast2Coast CoreDJ edition where he won
second place. Young Swiper continues to grow as an artist with the support of his

Trend Settaz team. He's currently working with producers to perfect his sound. He has been contacted by
artist who would like to collab with him, promoter's who would like
him to perform,as well as individuals in the music world who want to
promote his music.
Contact Information
| | |
| --- | --- |
| Email | |
| Mobile Phone | 302-685-6068 |
| Other Phone | 302-333-2048 |
| City/Town | NEW CASTLE |
| Zip | 19720 |
| Country | UNITED |
| Twitter | SWIPERYOUNG |