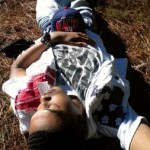 young @young1994

?
active 3 years ago
"wuss up global14…. my name is young and im new here. i just got out of prison and i've been workn on my new mix tape "Prison Break". ima be posting new songs on here and i want yall to tell me what yall think. this is one of the songz dats goin to be on my mixtape…. the name of the song is "Dats A Fact" and its tmoney ft. young and scoobie miogie and were representing "Skins Crew ENT"… u can check us out on sound cloud, youtube, reverbnation, facebook ect.
https://soundcloud.com/tee720/dats-a-fact-tee-money-ft-young
" ·
View
Sorry, there was no activity found. Please try a different filter.