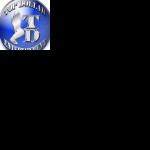 active 1 year, 3 months ago
JD wrote a new blog post: Daft Punk's 'Random Access Memories' Set for No. 1, 300,000-plus Debut 1 hour, 36 minutes ago · View

As  previously reported , Daft Punk is heading for its first No. 1 album on the Billboard 200 chart with its latest album, "Random Access Memories." The Columbia Records set, released on May 21, could sell upwards of 300,000 copies by week's end on May 26, according to industry prognosticators. That could earn the second-largest debut week [...]

JD wrote a new blog post: QUOTE OF THE DAY 1 hour, 47 minutes ago · View

"Incredible change happens in your life when you decide to take control of what you do have power over instead of craving control over what you don't."
-Steve Maraboli,

JD wrote a new blog post: West Coast Defender 2 hours, 1 minute ago · View

Scouring the the globe for vintage Defenders, West Coast Defender is a new company out of Los Angeles, CA who thoroughly restore Land Rover's gloriously boxy four-wheelers with all the modern essentials while staying true to the Defender DNA. Upgrades include stitched leather interiors, navigation, Bluetooth, premium sound systems, and LED front and rear light [...]

JD wrote a new blog post: Please Meet: Jermaine Dupri (Hip Hop Mogul) – Part 2 2 hours, 16 minutes ago · View

JD wrote a new blog post: Did you party with RJ and Jermaine Dupri on Tuesday? 2 hours, 29 minutes ago · View

Danika Love and WHOISARK are now friends 3 hours, 20 minutes ago · View

Klassik Dream and WHOISARK are now friends 3 hours, 20 minutes ago · View


Via NYDailyNews reports:

A rapper on his way to buy fruit and vegetables found himself at the center of a media whirlwind — after he started live-tweeting the beheading of a British soldier on a London street.

Boya Dee picked up more than 20,000 new followers Wednesday after he gave an engaging first hand account of how he saw "two men chopping a mans head off with a machete."

He wrote about the chaotic scenes, which unfolded after the trooper was run down on a Woolwich sidewalk at about 2:20 p.m., on his Twitter page @BoyaDee.

His eye-witness account saw him spiral into Twitter orbit, and he was subsequently bombarded by prominent TV stations from across the world for interviews.

RSo far he has not taken them up on their offer.

It's led some to speculate that the account is fake and he was simply repeating what he had seen on the TV news.

But the depth of his knowledge, with many of the things he said not being officially confirmed until hours later, suggest it is true.

joyce posted an update in the group Dating & Relationships : 5 hours, 9 minutes ago · View

What attracts you to a potential mate? Is it their frame, smile, swag, or all of the above?

GM G-Force!!!! I hope everyone enjoy their Wednesday and I pray that Thursday will be even better… WELCOME TO ALL MY NEW FRIENDS AND EVERY NEW MEMBERs WHO JUST JOINED!!!