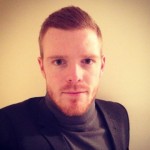 @theharveymusicgroup
Not recently active
G14 I'm from the UK and Froch v Groves 2 is this weekend. Biggest fight we have ever seen. Just wondered what the response was in America?
View
Base
Name

Mike Harvey

Location

Cambridge, UK

Hometown

Cambridge

Sex
Birthday

1987-05-16

Bio

I am a UK music producer… Twitter – @michaelharvey01

Favorite Quotations

A painter paints pictures on canvas. But musicians paint their pictures on silence – Leopold Stokowski
It's better to fail at originality than to succeed at imitation.