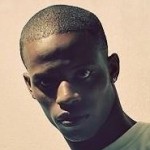 @stylishrecords
active 1 month, 1 week ago
Base
Name

Wes Loyd

Location

Santa Rosa,Ca.

Hometown

East St Louis,IL

Sex
Birthday

1978-11-16

Bio

Stylish's Early Years

Stylish spent his early years in East St. Louis where he was born and raised. In 2002 Stylish left his East St Louis neighborhood and moved to the Bay Area. Stylish continued to work on his music and produce more songs. One year later Stylish released his single "Shake it like you need some", which sold more than 10,000 copies.

Stylish's Big Break

Stylish managed to release another song titled "What time it is" which became a underground hit. The song helped his reputation but didn't grab the interest of record companies. The frustrated Stylish decided to try his luck at the local radio station Hot 98.7 in Santa Rosa,Ca. Grabbing the program directors attention Stylish started getting airplay on a regular basis. After creating a huge fan base Stylish later became a radio personality guest on the air live during a radio show called Streetbeat. In 2006 Stylish decided to take a chance and enter in American Idol Underground rap competition for high average. Stylish took an amazing victory winning first, second and third place in that competition, and six more competitions after that. By the year 2012 Stylish worked with numerous artists like, Snoop Dogg,UGK Records, Fabolous, Corey Mo(M.A.D. Studios) and many more. During 2012 Stylish Records was launched by Stylish with a goal to bring nothing but great talent to the streets.

Favorite Quotations

Same grind different times!