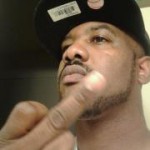 Styles @stylesonthetrack

?
active 4 months ago

I have been very busy working with a Hip Hop group call Tevm Rockit out of Inglewood California. Download there mixtape at the link below. Tevm Rockit Featuring Styles "Blow My High" Produced by Nick Wiz. First Song from the there upcoming mix-tape "Inspired Under The Influence ". Recorded & Mixed by Styles of Street Dreamz Productions.
download the mixtape at the link below
http://www.hotnewhiphop.com/tevm-rockit-inspired-under-the-influence-mixtape….