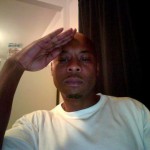 @starrchildd414
active 2 years, 1 month ago
Just networking…..been playing with this new galaxy note and I must say it is hotter than the iPhone by leaps and bounds!
View
Base
Name

Alaric Neely

Location

Greenbay,W.I

Hometown

Milwaukee

Sex
Birthday

1974-12-14

Bio

Owner of Almost Free Computer And Electronic Service…Hobbies include music , computers,and gadgets….Highly knowledgeable of the latest tech…..Though I once foresaw myself being in the music industry, over the years, I've aquired a passion for the internet, and gadgets……got alot of ideas brewing…..i want to fuse together music,technology, and social networking….to be continued….

Favorite Quotations

"A wise man learns from the mistakes of a another man, but a fool has to make them on his/her own".

"Those who live upon hope shall die starving".