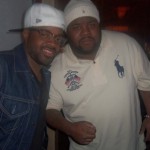 @spankdollas
active 1 year, 6 months ago
Fuck the NFL but I am going to party with my people. #SpankSaidIt
View
Contact Information
| | |
| --- | --- |
| Email | |
| IM Screen Name(s) | SPANKDOLLAS DETROIT |
| Mobile Phone | 1-(989)YOU-WISH |
| Address | THE U.S.MINT |
| City/Town | DETROIT,MICHIGAN |
| Zip | 48219 |
| Country | UNITED STATES |
| Neighborhood | 7 MILE/BRIGHTMO |
| Web Site | |
| Twitter | |
Base
Name

$pankDolla$ Detroit

Hometown

Detroit

Sex
Birthday

1982-03-25

Bio

I'M A SINGLE PARENT OF 6 KiDz (2 girls and 4 boys).
I'M A GRAD OF MICHIGAN STATE UNIVERSITY.
I'M CURRENTLY REBUILDING MY LABLE FROM THE GROUND UP.

Favorite Quotations

1.If u dont work u dont eat !!
2.Cause im the fuckin boss thats why !
3.A bitch is a bitch !!
4.Some of u niggas r bitches 2 !!!
5.Money aint a thang !!! lol
6.YALL KNOW WHAT THIS IS………SO,SO DEF !!!!!
Education and Work
| | |
| --- | --- |
| High School | REDFORD HIGH SCHOOL |
| College | MICHIGAN STATE UNIVERSITY |
| Employer | "ME" |
Likes and Interests
| | |
| --- | --- |
| Activities | TRAVEL,RACE(cars or bikes ),bowl,work in studio,spend time with my kids |
| Interests | money,the ladies,money,cars,money,life and…..oh yeah money!! |
| Music | R&B,RAP/HIPHOP,JAZZ AND…….MONEY (music 2 my ears) |
| Movies | all the real GANSTA flix |
| Television | meet da browns,2 1/2 men,law in order (all) sanford.&son goodtimes |
| Web Sites | |