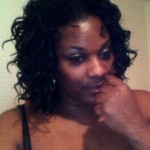 Nicole B @songwritingsinger

?
active 2 weeks, 2 days ago
Name

Nicole B

Location

Myrtle Beach

, S.C.
Hometown

St.Louis

, Mo.
Sex

Female

Birthday

September 12, 1972

Bio

Singer/songwriter that will strive to become the best me i can be im very determined when it comes to fulfilling a dream ive had from age 7yrs old which is being recognized by all as an artist and im good at it!!!!!!! I work hard at what i do and music is just music to some because they sing because they have the voice and wanna show it off….but i sing not only cus i have the voice, but its my passion…..i tell a story in all my music from my own lifes experiences or others that ive seen occur…I feel my music and i sing from the heart…when im performing….i bring my audience into me…my voice commands them to listen…….Singing soothes me….it nurishes my soul……

Favorite Quotations

Never Give Up!!!!!!!!!