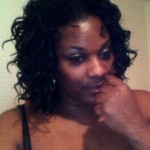 Nicole B @songwritingsinger

?
active 18 hours, 27 minutes ago
G14 getting the first exclusive look at the cover work for my EP!!!!! @JD has the exclusive to it Coming SOON!! So excited <3 G14 fam


JD wrote a new blog post: Please Meet: Jermaine Dupri (Hip Hop Mogul) – Part 1 1 hour, 43 minutes ago · View

Cory McClanahan wrote a new blog post: Cassie (@CassieSuper) x Forever LA for Summer 2013 1 hour, 44 minutes ago · View

Forever 21 and Bad Boy recording artist Cassie has teamed for their summer capsule collection. Celebrating the vibrant culture of Los Angeles, the collection was rightfully named FOREVER LA.

The Caterer The Innovator and G are now friends 2 hours, 33 minutes ago · View

Looking for to her album. Goodnight


Cory McClanahan posted an update: 3 hours, 17 minutes ago · updated 3 hours, 8 minutes ago · View

Rihanna to Chris Brown How Could You Leave My Ass?

Rihanna just gave ex-boyfriend Chris Brown a little taste of what he's missing … her perfectly sculpted ass.

RiRi just posted an extreme close-up shot of her nearly bare derriere in shorts that are so tiny, her THONG is hanging out of 'em.

Rihanna added a caption saying the pic was from the set of her new music video … but we think it's pretty obvious the photo was for an audience of 1 — Chris … who was recently spotted out with his other sometimes-GF Karrueche Tran (who definitely doesn't have an ass like Ri).

Cory McClanahan wrote a new blog post: Mack Maine (@MackMaine) Feat Rick Ross (@RickyRozay), Ace Hood (@AceHood), French Montana (@FrenchMontana) & Busta Rhymes (@BustaRhymes) – Kobe Or Ginobili (Remix) 3 hours, 25 minutes ago · View

Mack Maine drops the official remix to his track called Kobe Or Ginobili featuring Rick Ross, Ace Hood, French Montana and Busta Rhymes.