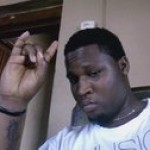 @rexlon
Not recently active
Is it OK to tell your feelings to a girl through a text message?
View
Member's groups
Viewing 1 - 3 of 3 groups
Home of the GR8s!
Lifers Making an POSITIVE impact around the GLOBE through Music, Fashion, Sports, Television & More! Get Motivated & Inspired Daily to activate the GR8ness in YOU!!

"Global GR8ness w/ […]

This is the group where we talk relationships and dating from every aspect and both perspectives men and women.
Viewing 1 - 3 of 3 groups