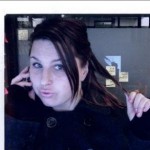 SMH

Drake Accused Of Stealing Pound Cake Monologue
Drake was too busy trying to get it poppin' with Rih Rih to make sure his sample cleared.

According to TMZ:

Drake cheated and lied on his latest album — shamelessly stealing a jazz musician's lyrics and then lying on the album that he got permission — so claims the jazz musician's people.

The song in question is "Pound Cake/Paris Morton Music 2." The song begins with a 35 second monologue from a 1982 song — "Jimmy Smith Rap" — recorded by jazz musician Jimmy Smith.

According to a new lawsuit — obtained by TMZ — Drake never got permission to use the clip. Even worse, represented in the liner notes that the clip was properly licensed.

Jimmy's dead, but his Estate insists in the lawsuit NO permission was given nor did anyone ask for it.

The Estate is going after Drake, Cash Money Records and a bunch of others … gunning for more than $300K.

r&b beat inspired by venessa elisha song midnight swim they sleeping u already know

ChocolateTiger posted an update: 3 hours, 22 minutes ago · updated 2 hours, 40 minutes ago · View

I hate the dancing dolls was robbed tonight! They should have won. #DD4L

No redbulls…ugggggh!!! But im kill'n this water tho!!!! anybody up for a water challenge??? #SummerTimeFine

Clap along if you feel like a room without a roof! because I'm happyyyyyyyy

The Caterer (the art official) commented on the blog post Married to the Mob Spring/Summer 2014 Lookbook 3 hours, 40 minutes ago · View

JD wrote a new blog post: Virgin Galactic Space Ship Unveiled Alongside Land Rover Discovery Vision Concept 3 hours, 50 minutes ago · View

Land Rover has formed a global partnership with Sir Richard Branson's pioneering commercial space travel service, Virgin Galactic. The announcement was made as the Land Rover's Discovery Vision concept was revealed prior to its debut at this week's New York Auto Show. The new luxury SUV from the British automaker was shown alongside SpaceShipTwo, the [...]

i made this for roc nation artist kylie minogue but i'm afraid that it's going to be too hiphop for her lol i also got some distortion on some sounds to give it that dirt listen to know what i'm talking about songwriters hmu asap

Sound like somebody was drinking a soda in the beginning …. you did that on purpose to tease the thirsty people huh…… dam I need a ginger ale while I ride to this…. yo this is ear candy

that's my tag it's a bottle of champagne opening then i'm pouring it in a cup that is in most of my beats i'm glad u like it now all i got to do is find a good writer to write to it

JD wrote a new blog post: Married to the Mob Spring/Summer 2014 Lookbook 3 hours, 55 minutes ago · View

Modeled by Sarah McSweeney, the collection consists of oversized scoop necks, a tee dress and tie front T-shirt, and a slew of bathing suits perfect for the beach season ahead. In addition, the brand also produced a variety of comfortable short-sleeved sweatshirts and sweat shorts as well as summer classics like crop tops and boyfriend [...]

QOD
With the recent xeS tape scandals and tons of sexy selfies….DOES SEX SALE?

Are we truly living in a world were we are only recognized by our sex appeal…sending a message of if your not sexy your not worthy?????
People are killing themselves try to be and fit in a world that tells them even at your best you are not good enough…WOoW!!
Ladies we need a movement!!

I mean I believe sex is always going to sell but I'm really not feeling the sex tapes and the selfies because I think intimacy is supposed to be sacred not putting your goods on video for everybody to see for a check your nothing but an amateur I think its whack I would rather watch a real Porno with real people who have sex as an occupation see they have that occupation so that so armatures don't have to do the whack sex tapes but I don't think that we are living in a world where we are only recognized by our sex appeal I think its more of going thru a faze it happens every decade and then when that hi profile case come around it will be too late for people to really reconcile that personally and character are more important that just body parts ……….at the end of the day beauty will always be in the eye of the beholder

Well it seems the fellas fill the same…

I have a male friend in the music biz…he has traveled all over..sung background for many…but still cant get his music heard by who he wants….he made a statement saying…."do I have to make a sextape to be heard"..and backed it up with.."My God is to good"..but is the world turning for the faithfully god fearing…or the Sexy forget the world minded people?