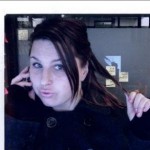 FAMILY SENCI and Paul Anthony are now friends 1 hour, 15 minutes ago · View

Chris Scholar and ato fuller are now friends 1 hour, 15 minutes ago · View

Cory McClanahan wrote a new blog post: Drake (@Drake) – 6 God | Heat of the Moment | How Bout Now 1 hour, 38 minutes ago · View

A day after celebrating his 28th birthday, Drake decides to drop not one, but three new tracks. The first one is called 6 God produced by Boi-1da and Syk Sense. The second one is titled Heat of the Moment produced by 40 and is How Bout Now featuring Boi-1da and Jordan Evans. 6 God https://soundcloud.com/octobersveryown/drake-6-god [...]

Cory McClanahan wrote a new blog post: Rick Ross (@RickyRozay) Feat Migos (@MigosATL) – Black Bottles 1 hour, 49 minutes ago · View

Rick Ross links up with Atlanta trio Migos for his new single called Black Bottles. Rick Ross upcoming album Hood Billionaire is due out on November 28th.

Hope everyone is enjoying their weekend!!! Be blessed! -CT

Cory McClanahan wrote a new blog post: Trailer: John Wick 4 hours, 28 minutes ago · updated 4 hours, 20 minutes ago · View

Keanu Reeves a former hit man who comes out of retirement to get revenge on a few local NYC gangsters that took away everything in his life.

QOD
If a man messes with a tranny is he gay?
There was an arguement the other day..that if a man chooses a tranny hes lookn for a woman and hes not gay…???? hmmmm…. #SaySumthnBabe

the argument was..a tranny is a man who is now a woman…so the other man is still attracted to woman…does that make sense? Hes not dating a man hes dating a woman.

I tell you one thing they still gonna need to use a lot of oil. God made a woman's walls melt juices that have natural components to it that keep that sex addictive, you can't get that out no booty hole and they sure won't find that in a dick that has been cut and pushed inside to form a coochie. Now if they want that dry shit all day long more power to them.

JD wrote a new blog post: Halle Berry Discusses Purchase of Lingerie Maker 1 day, 8 hours ago · updated 4 hours, 38 minutes ago · View

Halle Berry talks to the WSJ's Lee Hawkins about her decision to purchase a 50% stake in Swedish lingerie maker Scandale Paris, in a quest to take more ownership of her career. Financial terms were not disclosed.

THIS SHIT IS CRAZY PRETTY SOON NO ONE ON THE EARTH WILL LOOK LIKE HOW THEY WERE BORN.
Tiny Confirms Permanent Eye Color Change

In a post (that has since been deleted) Tiny thanked her doctor over at brightucolor for making it all happen. She wrote:

I permanently changed my eye color with Brightocular and loving it! Thank you Dr. Montasser Menif for the amazing experience and for making my dream come true. I hated wearing contacts just for the color and it made my vision blurry. Blessed to say my vision is perfect after my ice-gray implants.

Special thanks to #Spencer Vessa for all that you've done to make the process happen. You're amazing and thank you #faiza for your exceptional customer service.

She went on to mention the company's website and a promotional code to use for anyone who wanted to get it done.

JD wrote a new blog post: Emily Sears "Latch" Editorial by Mat Abad 10 hours, 22 minutes ago · updated 5 hours, 18 minutes ago · View

HELLO!!!

 photographer Mat Abad is back and this time he teamed up with Australian cover model Emily Sears. If Sears looks familiar don't be surprised, she's got quite the following on Instagram and was recently featured in the Official Issue XO Summer 2014 lookbook.

JD commented on the blog post T.I. (@TIP) Feat Young Thug (@youngthug), Jeezy (@YoungJeezy) & Lil Wayne (@LilTunechi) – About The Money (Remix) 13 hours, 5 minutes ago · updated 6 hours, 17 minutes ago · View

WAYNE KILLED IT TO ME, I LIKE SWITCH UP VOICE

I'm tired of Wayne voice ti n jeezy niggaz been around to long its like a bitch yappin in yo ear all day u jus drain em out

Cory McClanahan wrote a new blog post: Rick Ross (@rickyrozay) – Dont Tell Em (Remix) 6 hours, 27 minutes ago · View

Rick Ross keeps the music coming as hes decides to release his own remix to Jeremih latest single called Dont Tell Em produced by DJ Mustard.

Cory McClanahan wrote a new blog post: Nike Air Trainer 1 Mid PRM Wheat 6 hours, 53 minutes ago · View

FRESH !

Cory McClanahan wrote a new blog post: Apple Plans to Merge Beats Music into iTunes 6 hours, 55 minutes ago · View

Apple is planning to merge the newly acquired Beats Music into iTunes. The music streaming service currently hosts only 250,000 paid subscriptions, while iTunes has 800 million users and 400 million credit cards on file. So, rather than revamp the one as a separate service, Apple will roll it right into its mainstay as an added selling point for other high-margin products, such [...]

Cory McClanahan wrote a new blog post: Crep Protect: Art Of Protection 6 hours, 57 minutes ago · View

LORD KNOWS I NEED THESE ASAP

Crep Protect introduces a hydrophobic solution that uses a revolutionary nanotechnology to create an invisible barrier that protects against rain and stains. Best of all, this treatment can last for up two weeks without reapplication. Head over to the brand's website for a list of participating stockists.

"You got a lot of famous people that walk the red carpet with a million dollar faces but nothing in their bank acct. to where you have…successful people thats never walk the red carpet but can walk into any bank." ~ Floyd MayWeather on being successful.