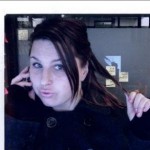 JD wrote a new blog post: A Recap of KAWS' "Man's Best Friend" Exhibition at Honor Fraser 7 hours, 16 minutes ago · View

SO DOPE !!

The latest exhibition from Mr. Donnelly seems to play with interpretations of Charles M. Schulz's iconic  Peanuts series, using hints of silhouettes and body parts from recognizable characters such as Snoopy and Woodhouse, yet twisted into a new visual expression that certainly falls within the wheelhouse of KAWS' past works. The exhibition includes drawings, paintings and sculptures, [...]

JD wrote a new blog post: Leica Introduces the X and X-E 7 hours, 29 minutes ago · View

JD wrote a new blog post: Leica Celebrates the Art of Photography with M Edition 60 7 hours, 45 minutes ago · View

MY BIRTHDAY NEXT WEEK,LOL !!

 Only 600 units of the model will be sold around the world and retail for €15,000 (about $19,500) from October.

JD wrote a new blog post: Nike Officially Unveils the LeBron 12 7 hours, 55 minutes ago · View

FRESH!!!

JD wrote a new blog post: Pharrell Williams x adidas Originals "Solid" Pack 8 hours, 2 minutes ago · View

Dubbed the "Solid" pack, the drop consists of monochrome red, black and blue Stan Smiths, alongside matching leather track jackets. The sneakers are set to release this Saturday, September 20 through select retailers including BBC and Packer Shoes.

JD wrote a new blog post: Jermaine Dupri Plays 'Wikipedia Fact Or Fiction?' 8 hours, 33 minutes ago · View

The world of Wikipedia can be a wild place. You see kids, before you could go online and read dubious, user-generated informational entries on your favorite subjects there used to be these things called "encyclopedias" — big, heavy, books that listed subjects in books in alphabetical order over the course of many volumes. Sound cumbersome? [...]

Global14 and stefanie marquez are now friends 14 hours, 45 minutes ago · View

YES!!!!!!!!!!!!!!!!!!!!!!!!!!!!!!!

gtfohhhhhhh it looks like somebody hit her in the azz with a hot old fashion Iron… after spaying that shit wit spray starch…. they got that azz good and flat….

your so right. I don't know what I was thinking to appreciate a real ass over a fake or manufactured one. shame on me. nigga please. you see that rib cage? that pussy is good eating. I like to get straight to the meat. let them other niggas enjoy all that bread on they sandwich. #pacman on that #ghostpussy #global14afterdark

Naw this is not a real ass…. this shit there is 2 LONG ASS NEVER ENDING LEGS….. You eat a pussy with no ass support and you gonna lose your bottom lip one day… you better understand the importance of booty cushions. You might want to get on top and show out…. without booty cushion you gonna end up smashing your nuts on the ground with no support….. Boy you gonna end up ffffffffed up… you better recognize

booty cushions turn into hamstring pillows. i'll pass on that

Nope I can't let you get away with that. The booty meat I seen in my family you get to take it to the grave. I never seen booty meat that turn to hamstring. You around them weak booty chicks, home grown booty straight from the DNA bank stay strong boy… And if you hit it that thing quake on you making a vibration that give ya extra sparkage…. That could be you but your to busy flipping pan cakes and flat screens.

JD wrote a new blog post: QUOTE OF THE DAY 21 hours, 15 minutes ago · View

"Doing nothing gets you nothing."
-Sean Reichle

JD wrote a new blog post: JERMAINE DUPRI X ATLIENS "CUT YOUR HANDS UP" 1 day, 4 hours ago · View

JD wrote a new blog post: This Thursday we @clubonyxatl celebrating the homie @DjAwesome1 birthday 1 day, 14 hours ago · View

JD wrote a new blog post: This Wednesday @sosodef presents the @roycerizzy mixtape release party hosted by my self and @doncannon This Wednesday‼️#ATL 1 day, 19 hours ago · View

JD wrote a new blog post: Mercedes-Benz G63 AMG 35th Anniversary Edition 4 days, 10 hours ago · updated 2 days, 3 hours ago · View

HARD!!!

Limited to 200 units in Japan only, the AMG model sports an upgraded interior and exterior, 5.5-liter V-8-cylinder twin-turbo engine and is available in a very military-looking olive, alongside black and white versions.