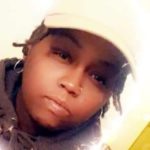 @poetiicuniversity
active 8 months ago
I run a Magazine Publication called "Poetiic University" I am offering all talented creatives the opportunity to use my platform to grab more of a following and to be heard and acknowledged. To check out Issue 1 of the magazine click link below:
https://www.iiampoetiic.com/poetiic-university-issue-1
View
Sorry, there was no activity found. Please try a different filter.