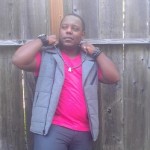 active 2 weeks, 5 days ago
" People come up to me ask/say: Philippe why haven't you launched your clothing line yet? I know so many people with clothing lines. What is the long wait? Is it money and if it is why not just take [...]" ·
View
People come up to me ask/say: Philippe why haven't you launched your clothing line yet? I know so many people with clothing lines. What is the long wait? Is it money and if it is why not just take out a loan and or get investors to invest? Because there are people I know that just got their shirts made and begin selling them. Some took out business loans or got investors. Really all you have to do is get your T-shirts printed and start selling them!
My Response: First let me say everyone path is different. My business partner and I plan to launch in December 2013 if all goes right but if not we are opened minded that allows us to be ok with pushing the date back. So I agree with you many people have clothing lines or specifically just T-Shirt lines where they do just get their shirts printed to instantly sell products. Many do take out loans and or look for investors to invest. I believe there are many people that start T-shirt lines because it's the new Fad that instantaneously look to print shirts just to make quick money for the current moment. They do not plan which results in many people not having longevity. There are those that just have T-Shirts but they do not have a brand. Then there are those who have been to fashion school that have the pre-education and exposed too many resources which allows them to launch clothing lines quickly.
As for me, God gave me a revelation to start a clothing line that would make an impact touching lives and is my dream. I stepped out on faith with no fashion education just pure creativity developing a creative gift to design taking the entrepreneur path. I am not exposed to the resources like many so I have to work a little harder than most. My business partner and I have been researching-working-educating ourselves on developing a brand and a business that covers the maximum scope of the business operation and business management. This comes from working on a business plan where It helps us go beyond the gift of creativity-passion-fad movements and quick money fixes because we have the vision to be an established brand business in the fashion industry as well as the world. My business partner and I decided to save money from our everyday job to invest in our own company where the return money value comes directly to us rather than back to investors or be in debt paying back loans. The same questions investors would ask we asked ourselves and are answering so when we do obtain the money value to launch then we can execute our business plan that we developed. We can execute the marketing plan we've been creating that identifies the needs, wants and expectations of consumers whether potential or actual in the same line of staying true to our self. This will provide us with the mobility to take our calculated risks when its time. Also, we desire and will accumulate sponsorship rather than investors but specific sponsors that relate to everything we do as a brand/business. Too add, we wanted to become legal owners by having a registered brand with the USPTO in which is now official and we want to obtain business licenses/sellers licenses. Thus, it will take us time to establish our clothing line brand business and we have the humble patience to embrace our path.