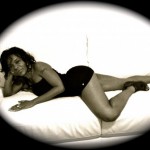 shirley @petitethick130

?
active 10 months, 3 weeks ago
"Listen to my 11 old grandson you will love what , rapping is his passion…and he loves all music and is so multi-talented…Jordan aka J.G. da Great…AYEE!!! get at me
http://snd.sc/oo06Fe
" ·
View
Sorry, there was no activity found. Please try a different filter.