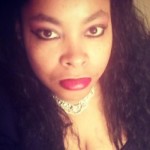 @oneent
active 20 hours, 42 minutes ago
I just want to say that I ❤that @BowWow joint, #Yeah The youngin has #another one (in my DJ Khaled voice). #salute #oneent #Mrs.#1
View
URBANPARTYS.COM and Lulnick are now friends 2 hours, 11 minutes ago

URBANPARTYS.COM posted an update in the group LIFESTYLE TASTE 3 hours, 25 minutes ago

Nardwuar interviews Smokepurpp at SXSW 2018 in Austin, Texas ! Thanks to Adam & Bobby from SXSW, Jazz One and Diana C. Guadarrama ! Doot doo.

Aaron Gordon throws down two-handed 360 dunk.

Kelvin and Kim Atwater are now friends 21 hours, 3 minutes ago

Spotlyte and cynaamonjLTL are now friends 22 hours, 26 minutes ago

Horace T. Mc DANIEL Jr and cynaamonjLTL are now friends 22 hours, 27 minutes ago

Crystall Babii and cynaamonjLTL are now friends 22 hours, 27 minutes ago

cynaamonjLTL and PJ Playa are now friends 22 hours, 39 minutes ago

Good Evening #Global14 How are you all doing tonight?

JAY-Z and Beyoncé Announce On the Run II Tour

Migos link up with Drake for their brand new video for Walk It Talk It produced by Deko & OG Parker and directed by Daps.

Over the weekend OVO Sound Radio returned to Apple Music's Beats with special guest Pharrell Williams.  Pharrell decided to debuted the official remix for Lemon, which featured a verse from Drake.

Cleveland Cavaliers coach Tyronn Lue is stepping away from coaching to focus on his health, the team announced Monday.

Lue, 40, left Saturday night's 114-109 victory against the Chicago Bulls with an […]

Wale is at it once again with the release of his brand new video Staying Power produced by AYYDOT and directed by VIEWALL.