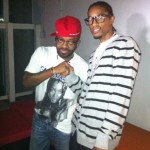 @nohedidn
Not recently active
Good day beautiful people. Hope all is going good today for you all. Stay focused and in touch. Have a great day and don't forget to smile at some one. Regards NHD
View
Base
Name

NHD

Location

London

Hometown

England UK

Birthday

1982-09-14

Bio

Born under the zodiac sign Virgo – reliable, intelligent and a perfectionist by nature, he has also modelled for various magazines – "Black Beauty", appeared in Music Videos for famous international artists, sung with celebrities such as Ms Dynamite, Lemar and danced for major superstars.

He has a good ear for music; he boasts exceptional piano (keyboard) and song writing skills. He has produced songs for various upcoming artists by combining R&B with old time Pop and contemporary Jazz. With his unique tones he aims to create music that will capture his audience by conveying an innate dignity and inner strength, which captivates and transports the spirit to higher planes.

Favorite Quotations

Offence sells tickets Defence wins Games. You Never Know Till You Try.