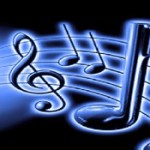 @nezz
active 2 months ago
Migos link up with Drake for their brand new video for Walk It Talk It produced by Deko & OG Parker and directed by Daps.

Over the weekend OVO Sound Radio returned to Apple Music's Beats with special guest Pharrell Williams.  Pharrell decided to debuted the official remix for Lemon, which featured a verse from Drake.

Cleveland Cavaliers coach Tyronn Lue is stepping away from coaching to focus on his health, the team announced Monday.

Lue, 40, left Saturday night's 114-109 victory against the Chicago Bulls with an […]

Wale is at it once again with the release of his brand new video Staying Power produced by AYYDOT and directed by VIEWALL.

E-40 & B-Legit are back with the drop of their latest visual for Boy featuring P-LO, produced by P-Loand directed by Adrian Per.

Birdman goes Sneaker Shopping with Joe La Puma at Flight Club in Los Angeles and talks about classic Cash Money style, his Lugz deal, and why he's not involved in Lil Wayne and Drake's sneaker deals.

fly posted an update in the group WHAT I WANT TO HEAR 1 day, 1 hour ago

fly posted an update in the group LIFERS 1 day, 1 hour ago

G14 PROMO KING and Hunit Stackz are now friends 2 days, 2 hours ago

Hello every one haven't been on here in a while what's new in the so so def world

URBANPARTYS.COM posted an update in the group LIFESTYLE TASTE 2 days, 5 hours ago

The Camp Adventure Park was all started with one question: "How can we protect a preserved forest, but also make it more accessible to the public?