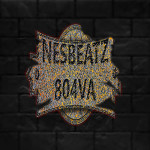 @nesbeatz804va
active 7 months ago
Base
Name

Nesbeatz804va

Location

richmond va

Hometown

richmond va

Sex
Birthday

1970-10-23

Bio

ESTABLISHED N 2013,

BORN AN RAISED IN RICHMOND V.A.
AND IVE BEEN PRODUCING BEATZ SINCE 2013.
PROJECTS INCLUDE:
LAST SUPA (MIXXTAPE)
LAST SUP 2 (MIXXTAPE)
MAZZARATTI DREAMZ (EP)
WHAT YOU AFRAID OF (ALBUM)
AND MANY MORE MIXTAPES

PRODUCER THAT HAVE WORKED WIT KT,RELL,Q,QAUN,SEN
AND MC BAGS,C MONEY, MONTANA ,MAJOR, LILMAN,
ESTABON THA MOOR.

GOALS

1 ESTABLISH A BRAND THATS INTERNATIONAL

2 ESTABLISH A MAJOR LABEL

3 VETURE NTO OTHER FIELDS OF ENTERTAINMENT

Favorite Quotations

HOW MANY BEATS CAN I PROVIDE FOR A CERTAIN BUDGET?