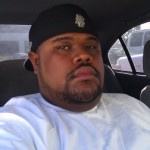 I like J Lo better as an actress

yall gotta chill on the edm music -_- all sounds the same

Tagg Productions and Ella Rene are now friends 41 minutes ago · View

Destiny Jones and Ella Rene are now friends 42 minutes ago · View

Destiny Jones posted an update: 4 hours, 36 minutes ago · updated 51 minutes ago · View

what was that jump Miguel??

Did y'all see Miley Cyrus face when she presented the award to Justin Bieber lol. funny

pitbull really found his trap

LOL KID ROCK GAVE A SHOUT OUT TO ARTIST PERFORMING ON PRE RECORDED SONGS LIVE AND THREW THE MIC DOWN WHEN PRESENTING TOP RAP SONGS AND THIS CATEGORY IS WEAK AF

14-Year-Old Girl Shot And Killed While Riding The Bus In Queens

A 14-year-old girl was tragically and senselessly murdered on Saturday in Queens, after an unidentified shooter emptied 10 shots at an idling Q6 bus.

Daja Robinson was simply sitting in her seat when her bus was barraged by bullets, one bursting through a window and hitting her in the head. Robinson was rushed to Jamaica Hospital, but it was simply too late.

The bus was cordoned off by NYPD and investigated for ballistic evidence, as it remained on the corner throughout the night.

Witnesses say they saw a group of teens following Robinson before she got on the bus, right before shots were fired at the bus. Jamaica resident Jamaal Jefferson knew the teen girl, telling the NY Daily News, "She was sweet. She was young…she was going to school, living her life. It's just a tragedy."

Neighborhood resident Christopher McIlwain had maybe the most appropriate response to the tragedy out of anyone. He told reporters, "It's outrageous. First of all, it was a young girl. Secondly, it was useless. A life wasted for what?"

Source: nydailynews.com.feedsportal.com

Destiny Jones posted an update: 1 day, 22 hours ago · updated 2 hours, 10 minutes ago · View

lol ross


I just wanna see Chris Brown perform.

Happy Sunday Fam..Hope all is well!! Woke and the birds where chirping in my window… #itsthelittlethings

#SpreadLOVE ❤❤❤

Nicki got that top rap artist billboard award..nice

S/O TO ALL NBA PLAYERS WHO WILL FOREVER BE BENCH WARMERS THROUGHOUT YALL PROFESSIONAL CAREER CLEAN UNIFORMS AND UNLIMITED GATORADE YALL GOT IT MADE

Destiny Jones posted an update: 4 hours, 28 minutes ago · updated 3 hours, 4 minutes ago · View

Set up the rim and now I'm killin these fools in 21..