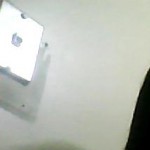 active 1 year, 3 months ago
Cory McClanahan wrote a new blog post: Cato (@iamcato) – Fireworks 2 minutes ago · View

Cato keeps the new music coming with his labor day release "Fireworks" produced by Raunchy Cool @Freeagentz_  Fireworks In The Club, Yeah They Going Off.

Cory McClanahan wrote a new blog post: Jhene Aiko (@JheneAiko) – The Pressure 6 minutes ago · View

Jhene Aiko decides to unleash a new visual to  her latest single called The Pressure. Jhene Aiko debut album titled Souled Out set to drop on September 9th.

JD wrote a new blog post: Jermaine Dupri Meets Juan Epstein 9 minutes ago · View

Currently on a promo run with his new artist Royce Rizzy, So So Def founder Jermaine Dupri met up with Cipha Sounds and Peter Rosenberg for another episode of their Juan Epstein podcast. During the interview, Dupri spoke in depth about every thing from the start of his career all the way up to the [...]

Cory McClanahan wrote a new blog post: Look at the iPhone 6 17 minutes ago · View

The first glimpse at the iPhone 6 a 4.7-inch newly remodeled body, which is set to be officially introduced at Apple's September 9 event.

signal20pk posted an update: 17 hours, 5 minutes ago · updated 42 minutes ago · View

special shoutout to the celebrity hacker. damn job job buddy. damn good job

signal20pk commented on the blog post Gipp (@GippGoodie) Feat Cee-Lo Green (@CeeLoGreen) – Shine Like Gold 1 hour, 37 minutes ago · View

EXCLUSIVE Hip-Hop Rumor: Was A Music Industry Executive Behind The Suge Knight Shooting?

(AllHipHop News) The speculation surrounding why Suge Knight was shot 6 times at L.A.'s 10AK Club has been crazy. First people were saying Chris Brown was the real target. Then people said the gunman was really going at Suge over gang related issues. Well, a source tells AllHipHop, neither was the case.
RELATED: Police Say Suge Knight Was Target Of Shooting; Source Says Streets Will Take Care Of Shooter
According to our source, Suge was shot over a dispute with R&B singer Akon's brother Abou "Bu" Thiam. The source claims Suge owed Bu around $250,000, and a fight involving the two actually broke out at a L.A. studio just a few weeks ago.
Things ratcheted up at the pre-VMA party hosted by Chris Brown over the weekend where Suge was shot. Bu just happens to be Chris' manager too.
Bu is a well-known person behind the scenes in the biz. He's worked at industry heavyweights like Def Jam and is the co-CEO of Akon's Konvict Muzik. Ironically, Bu was also said to be involved in settling the beef between Chris Brown and Drake.
AllHipHop has not heard directly from anyone in Bu or Suge's camps on the record. We will definitely keep you posted as more details about this situation come out.

RELATED: Hip-Hop Rumors: THE BEEF IS OVER!

JD and deltaforce61 are now friends 22 hours, 34 minutes ago · View

Yep @JD you got one with this one.
Royce Rizzy Feat Mishon – Famous


Cory McClanahan wrote a new blog post: Silent Dj (@SilentDJ) Sleeper Of The Week: Dame haze (@Dame_Haze) Feat Rae Chillz (@RaeChiLLz) & DubD (@Dubd30) – Black No More 23 hours, 31 minutes ago · View

Once again its Monday and that means its that its time for Silent Dj Sleeper Of The Week. This week pick is Black No More by Dame haze featuring Rae Chillz and  DubD. Don't forget hit up Silent Dj on Global14 for more $ilent Dj sleepers.

Cory McClanahan wrote a new blog post: EP: Royce Rizzy (@roycerizzy) Determination Hosted by Don Cannon (@DonCannon) 1 day ago · View

Download: Royce Rizzy – Determination

Sosodef own Royce Rizzy has unleash his brand new EP titled Determination Hosted by Don Cannon and Presented by Jermaine Dupri. This project comes with 8 tracks with guest features from K Camp, Twista, Lil Scrappy, Miles Davis, and Mishon.